For information on advertising campaigns, please call LIFE 100.3 offices toll-free 1-866-735-3370 or e-mail one of these Media Representatives: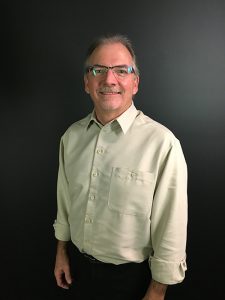 Glen Sye
Position: Sales – Barrie / Simcoe County
Extension: 250
Email Glen
Glen grew up in Toronto and has been a cottager in Simcoe County his whole life. When the opportunity came to move into the area, he jumped at the chance and now lives in Wasaga Beach.He has been involved with men's ministry, children's programs, and facilitated small groups for many years. He likes all sports and plays pick up hockey in the winter and golf in the summer.
Glen joined LIFE 100.3 shortly after the station went on the air in 1999. With a background in administration, customer service and sales, he's a good fit to help business people achieve their marketing goals through radio advertising. Glen has earned the accreditation of Certified Radio Marketing Consultant through the Radio Advertising Bureau.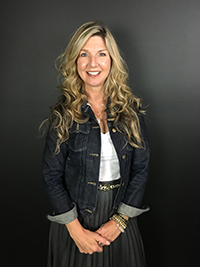 Stéphanie Rourke-Jackson
Position: Sales – Newmarket/York Region
Extension: 702
Email Stéphanie
Stéphanie has lived in the Oak Ridges area of York Region for 15 years and loves the access to trails on the Moraine to explore with her family or alone on a run. She feels God's presence in a tangible way when experiencing His natural creation. Stéphanie and her family are active members at Springvale Church in Stouffville where she serves in youth and women's ministries.
Stéphanie's background is a varied, extensive mix of marketing, advertising, sales and public relations that spans over 25 years. She has worked alongside designers and retail stores to assist in protecting and promoting their brands. Although new to radio advertising, this local position with LIFE not only suits Stéphanie's desire to nix commuter traffic but also, more importantly, aligns with her Christian values and need for programming and music that speaks of God's love.
Kevin Rogler
Position: Sales – Barrie/Peterborough/Owen Sound
Extension: 705
Email Kevin
Kevin was born in Brantford, Ontario and lived just a few blocks away from Wayne Gretzky until moving to Barrie, where he now calls home. At one time he was the Marketing Manager for several retirement homes with Chartwell. Before that he was selling flowers up and down the streets on Broadway and 5th Avenue in New York. He now has 5 children and has been married for over 20 years.
When he's not working at the station, he can often be found with his family at a local playground. Kevin is also an ordained minister and attended World Impact Bible Institute in St. Catharine's. He's had the privilege of preaching the gospel in India, Africa, England and through out Canada and the U.S. Kevin also runs a monthly men's ministry where men come together and grow in their relationship with Jesus Christ.