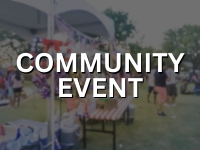 Christmas Concert- A Song Was Heard At Christmas
---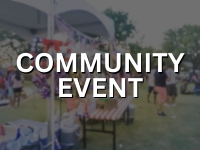 Ignite the Nite!
219 Broadway, Orangeville, Ontario
http://goodfriendschurch.com
December 13, 2019 at 07:00 pm
Ignite the Nite! is an annual Christmas Concert benefiting The Lighthouse – a community meals and outreach facility on Broadway.
Back by popular demand, RHYTHMFOOT (Frank and Chanda Leahy & Family) returns to the historic Uptown Theatre.
**Advance tickets are being sold at The Lighthouse (207 Broadway) and at BookLore (121 First Street).
Events presented by: Good Friends Church at the Old Uptown Theatre
Cost: $10
---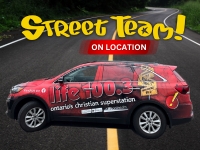 The Star Movie Night, Pinewoods Chapel, Angus
9058 Line 5, Angus, Ontario L0M 1B4
https://www.facebook.com/events/387048582178557/
December 13 from 06:00 pm to 08:00 pm
On December 13, you're invited to a FREE movie event that will get you in the Holiday Spirit! In The Star, a small but brave donkey and his animal friends become the unsung heroes of the first Christmas! Come enjoy this heartwarming classic with your children or grandchildren, and enjoy free snacks and drinks too!
---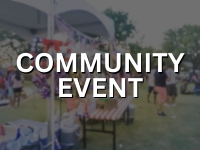 Waiting For Christmas
Pinegrove Fellowship Church 295 Taylor Rd Bracebridge
December 15, 2019 at 07:00 pm
One of the largest musical ensembles in Central Ontario presents a little bit of theatre and stunning Christian Christmas choral pieces.
Events presented by: The Muskoka Advent Choir
Cost: Good-will donation accepted for Charity
---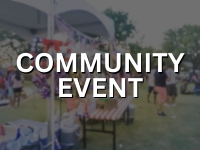 The Promised Hope
8 Gunn St. Barrie
http://www.northsidebiblechapel.com
December 15 from 07:00 pm to 09:00 pm
A Christmas Musical with a choir of 35 and directed by Beverley Orr of Orillia.
Light refreshments to follow.
Events presented by: Northside Bible Chapel
Cost: Free
---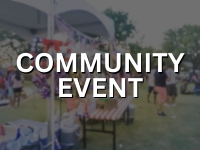 Festival of Carols
110 King Street West, Bolton, ON L7E 1A2
http://www.caven-life.org
December 15, 2019 at 07:30 pm
Festival of Carols is an annual Caven tradition. An evening of music for all to enjoy in celebration of this magical season. Special guest, Bettina Toth, Harpist, who in In 2017, made her debut at Carnegie Hall and in 2019 she was part of the "Virtuosos" ensemble and worked with Maestro Placido Domingo at the Hungarian National Television.
Everyone welcome to this free event.
---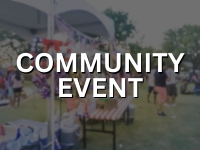 Christmas Musical Celebration of Jesus' Birth
1 High Street, Huntsville, ON P1H 1P2
http://www.standrewshuntsville.ca
December 15, 2019 at 10:00 am
We invite the community to join us for our Christmas Musical Service "Unexpected Christmas" featuring our praise teams led by Christina DeGazio; our choir led by Sharon Koncan; and our Pastor Timothy Ferrier. Stay for refreshments after the music!
---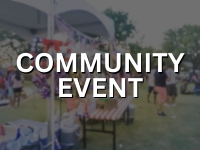 It's A Wonderful Life
219 Broadway, Orangeville, Ontario
http://goodfriendschurch.com
December 20, 2019 at 07:00 pm
Join us at the historic Uptown Theatre for a true Christmas classic, It's A Wonderful Life!
**It's a Wonderful Life is a 1946 American Christmas fantasy drama film produced and directed by Frank Capra, based on the short story and booklet The Greatest Gift, written in 1939. The film stars James Stewart, Donna Reed, and Lionel Barrymore, and has become one of the most beloved films in American cinema.
---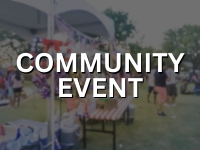 Community Christmas Dinner
---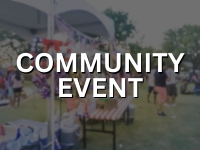 Christmas Eve Services
---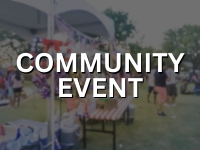 Christmas Eve Services
---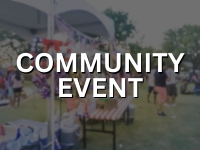 Nativity Live!
7 Bond St. East., Fenelon Falls
December 24 from 04:00 pm to 05:00 pm
"Come As You Are" Christmas Pageant. The main actors are members of the congregation but visiting children are invited to join in as shepherds or angels. The church supplies the costumes. This is a wonderful family service which ends with candle lighting and singing softly "Silent Night". There are live animals and the families and children are invited to sit close to them at the front of the church. Opportunities will be provided for fond grandparents at the end of the service to take a picture of their very own little angel or shepherd as they pet and feed the animals.
Events presented by: St. James Anglican church
Cost: donation
---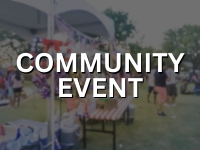 Community Christmas Dinner
9058 5th Line, Angus, Ontario
https://pinewoodschapel.com
December 25 from 12:00 pm to 02:00 pm
Unable to be with friends and family this Christmas?
You're invited to enjoy a turkey dinner at Pinewoods Chapel on December 25th! Enjoy Turkey & Dressing, Mashed Potatoes & Vegetables, Coffee, Tea & Juice, and Your Choice of Pie.
Seatings at 12:00pm and 1:00pm
Free Tickets are available by calling 705-795-3144 or online at PinewoodsChapel.com
---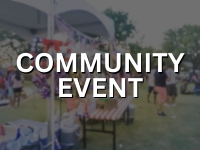 Family New Year's Eve Party
Fenelon Community Centre, 27 Veterans Way, Fenelon Falls, ON
https://www.shilohchristiancentre.org
December 31 from 07:00 pm to 12:00 am
Join us for an Alcohol-free Family New Year's Party. Enjoy FREE skating, games, contests, prizes, and FREE hotdogs, chili, popcorn, coffee and hot chocolate.
Events presented by: Shiloh Christian Centre
---