< Back to all categories
Audio: The Get-up & Go Show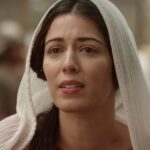 Liz Tabish - The Chosen

Nov 30, 2023 • 5:42

The Chosen is a groundbreaking historical drama based on the life of Jesus Christ (Jonathan Roumie), seen through the eyes of those who knew him. Set against the backdrop of Roman oppression in first-century Israel, the seven-season show shares an authentic and intimate look at Jesus' revolutionary life and teachings.…

Dylan Novack - Celebrity Evangelist

Nov 30, 2023 • 6:40

Dylan Novak is the founder of Celebrity Evangelist. He has been working full time sharing the Gospel with celebrities, as well as preaching at churches, youth groups, camps, and schools since 2015. Catch up with Dylan HERE.

Jonathan Roumie - The Chosen

Nov 23, 2023 • 4:41

The Chosen season 4 will continue the highly successful modern imagining of the life of Jesus Christ, and the 2024 release date for the return of Jonathan Roumie's praised portrayal will once again be in theaters. The Chosen first debuted in 2017 and quickly gained attention beyond its core Faith-based viewership. The…

Sandra Tadros - Embracing Abundance

Nov 16, 2023 • 4:45

Are you ready to embrace abundance? In her book, Sandra Tadros Guirguis combines her experiences as an Orthodox Christian, healthcare professional, fitness expert, and grief survivor to guide you to a more balanced life. Sandra explores the many facets of wellness from mental health and stress management to nutrition and…

Courtney Devich

Nov 14, 2023 • 5:38

All moms worry, right? But if you suffer from an anxiety disorder, that worry can quickly become debilitating. You know your time with your kids is precious, but worry, fear, and anxiety conspire to steal your joy. In Mama's Got Anxiety, fellow anxious mom Courtney Devich helps you understand all the…

43rd GMA Covenant Awards

Nov 9, 2023 • 5:08

Jaylene Jonson is the Advisory Board Vice-President for GMA Canada! The awards are being presented on November 17 and 18 in Kitchener! Click HERE for more info on how you can get tickets!

David and Adessa MacDonald - Jeweled Sword

Nov 2, 2023 • 5:44

David and Adessa stopped by the LIFE studio to share their story and a song! Catch up with them and hear the full song HERE.

Mark "The Hammer" Carlos

Oct 31, 2023 • 4:35

Mark Carlos wasn't nicknamed "the Hammer" by his biker associates for nothing. "When I'd make my rounds to collect drug debts for the gang, I would show up with a hammer in one hand and a pair of Vise-Grips in the other," Mark says.  "I wasn't a very nice person,"…

Linda Evans Shepherd

Oct 27, 2023 • 5:06

Where is God when everything comes crashing down? Where is he when a job is lost? When a child goes astray? When the diagnosis is dire? Does he truly care? In Praying through Hard Times, Linda Evans Shepherd shows you how to see God in times of trouble. With compassion…

Paul Damsma - Open Our Eyes Lord

Oct 27, 2023 • 4:10

Is your heart cry: To see Jesus and know you are His brother/sister? To see that His word and love are eternally for you? To know God dwells with you and you with Him, always? To be alive in Christ, and move the world to believe in Him? Open Our…

Gareth Gilkeson - Rend Collective

Oct 19, 2023 • 4:12

Rend Collective sold out 2 shows in Ontario! How has the band grown in 15 years and what's the theme of their new album Whosoever? More from REND COLLECTIVE HERE!

Stephanie Nelson "Coupon Mom"! Imagine More

Oct 19, 2023 • 4:53

Stephanie Nelson is the founder of the Coupon Mom website, which started in 2001 and grew to have 8 million members. As a national savings expert, Stephanie appeared on many national and local television news shows, including Good Morning America, The Today Show, and The Oprah Winfrey Show! Her book…

Ben Fuller

Oct 10, 2023 • 5:58

Music has taken Ben Fuller's life and made it into something he never would have dreamed. Ben grew up in Southern Vermont on his family dairy farm working alongside his father. He'd pass the time by singing old classic country tunes as he witnessed first-hand the hard work and dedication…

Jean Paul Beran - Focus on the Family Canada

Oct 6, 2023 • 5:59

Since 1983, Focus on the Family Canada has offered help and encouragement to millions of families as they build their lives on the foundation of Jesus Christ. They are committed to strengthening Canadian families through trusted, Biblically-based resources and programs, personal counseling, prayerful support, and much more. President, Jean-Paul Beran…

Cheryle Dueck - GMI Hub

Oct 3, 2023 • 4:53

GMI Hub is a membership-based network, a facilitator, and an information-sharing resource – a place where participants within the gospel music industry can connect to partner and invest in one another to become better and more effective in what we are called to do. Check out the upcoming dates HERE.

Kris Kildosher - Encounter Jesus

Sep 21, 2023 • 5:07

Evangelist, Kris Kildosher shares his thoughts about the upcoming "Encounter Jesus" event at Round Ranch!

Jeremy Camp - Anxious Heart

Sep 15, 2023 • 4:56

Jeremy Camp shares the story behind the song "Anxious Heart" with Shirley!

Patrick Mayberry

Sep 12, 2023 • 4:48

Singer/songwriter Patrick Mayberry never truly understood the power of worship music until he experienced it firsthand at a Passion conference. His YoungLife leader invited him to the annual gathering for college students, which has morphed into a larger movement that's birthed some of Christian music's most respected artists, such as…

Jim McCarthy - My Amazing Hands

Sep 8, 2023 • 4:19

Jim has had so many adventures and met so many interesting people, that he HAD to write a book! It's called My Amazing Hands! Check it out HERE.

Amber Shana Williams - The Chosen

Sep 7, 2023 • 5:35

Amber Shana Williams is a bilingual actress, that was born and raised in the United States. Williams spent time studying abroad in Spain, Germany, and England. She lives and works between Europe and the US and is best known for her role as "Tamar" in the hit multi-season television series…

Dr. Gary Chapman - 5 Traits of a Health Family

Sep 6, 2023 • 5:36

Is your family all that it could be? Many feel bombarded by images and experiences of broken families, but this is not how God intended families to be! So often we examine the traits of unhealthy families, but Gary Chapman paints a biblical portrait of what a loving, stable family…

Jason Roy -

Aug 17, 2023 • 5:26

GRAMMY® nominated, Dove Award-winning and RIAA Gold-selling Building 429 lead vocalist Jason Roy has released "It's All Yours", the first of several singles set to debut in the coming months from the multi-artist A New Heaven And A New Earth project that is slated to premiere just before Thanksgiving 2023.…

Chris Castaldo - The Upside Down Kingdom

Aug 15, 2023 • 4:54

In our sinful world, we often struggle with anxiety, loneliness, and heartache. Everywhere we look, we see broken families and divided communities. How can we truly cultivate God's kingdom "on earth as it is in heaven" in such a broken place? The Upside Down Kingdom applies the wisdom of Jesus'…

Mac Powell - 1991

Jul 20, 2023 • 5:31

Since leaving Third Day, Mac Powell has not slowed down! Hear about his recent show at Red Rocks and the story behind the song 1991! More from Mac HERE.

Mary Van Essen - Only For You Lord

Jul 6, 2023 • 4:24

Mary says "More than the story of my life, this book explores key topics related to faith from the perspective of a pastor's wife. I pray it will be helpful to all those seeking to know God and to grow in their relationship with him." Connect with, Mary HERE.

Jean-Paul Beran - Focus on the Family Canada's 40th Anniversary!

Jun 22, 2023 • 6:26

This year, Focus on the Family Canada is celebrating 40 years of serving families across our great nation! Paul spoke about the Ministry of Focus on the Family Canada and the all-NEW Kerith Retreat Centre located right here in Ontario! More HERE.

Katie Westenberg - But Then She Remembered

Jun 20, 2023 • 5:33

Leaning on Scripture, scientific studies of memory, and the power of a renewed mind, Bible teacher and blogger Katie Westenberg equips you to focus on what truly matters. You'll discover practical, real-world tools to help you apply the hope of His Word and live out a focused faith in a…

Carol Kent

Jun 1, 2023 • 5:10

Carol is a popular international public speaker best known for being dynamic, humorous, encouraging, and biblical. She is a former radio show co-host and has often been a guest on Focus on the Family. She regularly appears on a wide variety of nationally syndicated radio and television broadcasts. Past appearances…

Kris Kildosher

May 26, 2023 • 4:07

Kris brings 14 years of experience as a traveling missionary, preacher, church planter, and ministry school founder to impart to this generation a heart of intimacy with Jesus and love for people. Having ministered in 22 nations face to face and in over 22 states to the Glory of God,…

Alison Brown

May 23, 2023 • 4:53

'Moms don't sleep. They just worry with their eyes closed.' Are you losing sleep while your mind jumps to every worst-case scenario? Are you parenting from a place of fear? If you're a helicopter mom who can't seem to relax, Alison can relate and she wants to help you break…

Mission Trip to the METAVERSE

May 18, 2023 • 6:11

In this age of technological innovation and digital connections, it's time for the Church to step into a new frontier. Get ready to embark on a journey like no other – a "Mission Trip to the Metaverse!" The Metaverse is a digital space where individuals from all over the world…

Adam Shepski - Disciple a City

May 16, 2023 • 5:27

Disciple a city calls Christians (teams and churches) to evangelistic and missional obedience by providing transformative culture, tools, and opportunities that fuel a conviction to fulfill the great commission. More HERE.

Tasha Layton

Apr 28, 2023 • 5:16

Inspired by her powerful song of the same title, Look What You've Done delves into Tasha's journey of finding freedom in Jesus through life's twists and turns. Tasha takes readers through her early days in small-town South Carolina, to her big breakthrough as a background singer on stage with Katy…

Stephanie Morales-Beaulieu

Apr 26, 2023 • 5:57

Nothing warned Stephanie about the fatal diagnosis that would follow her dad's question, but something did prepare her—an event that happened in 1986. Anything But Ordinary tells the story of the divine encounter that changed the trajectory of one man's life and the faith that profoundly influenced the too-short journey…

Dr. Famous Pullen - Abiding & Fellowship

Apr 18, 2023 • 5:17

Author Famous Pullen, MD, invites Christians to use their God-given qualities to live their best lives in Abiding and Fellowship: The Only Way to Growth and Fruitfulness in Christ and in the Kingdom.  Dr.Pullen uses a combination of Bible stories, personal reflection, spiritual exercises, and study aids to help believers grow…

Jared Brock - A God Named Josh

Apr 14, 2023 • 6:28

Jesus asked His disciples, "Who do you say I am?" It's a question that still needs an answer today. With deft, insightful, and humorous strokes, award-winning biographer Jared Brock weaves archaeology, philosophy, history, and theology to create a portrait of Jesus we've never seen before. More from Jared HERE.

Sandy Silverthorne - Kids' Big Questions for God

Mar 30, 2023 • 4:54

Who created God? Why does bad stuff happen? Will there be animals in heaven? Why did God create mosquitoes? (They won't be in heaven, will they?) Nobody asks more honest questions than kids. But parents don't always have ready answers, especially about the BIG things (and let's face it, to…

IGNITE - Roger Helland - Evangelical Fellowship of Canada

Mar 16, 2023 • 4:59

Are you hungry for unity, to pray for revival, and see churches come alive in prayer? Join us for Ignite 2023: Ottawa on April 14, Calgary on April 20, Kelowna on April 28, and Regina on May 5. IGNITE is a half-day seminar on cultivating a culture of prayer in…

Rob Reid - Holy Revolutuion

Mar 14, 2023 • 6:21

Rob Reid leads worship at Catch the Fire, Barrie, and he also writes songs! His newest is called Holy Revolution! Listen in and enjoy! More HERE.

Jake Fretz - Look Up

Mar 9, 2023 • 5:33

Jake Fretz is a singer/songwriter making contemporary, faith-based, pop/rock music that leads others in inspirational and congregational experiences. His passion and energy for God's kingdom are contagious, and Jake's music inspires others to revel in the presence of God. LOOK UP, reached the TOP 30 in late 2022 just as…

Mike Donehey - Grace in the Gray

Mar 9, 2023 • 4:27

In a culture where constant offense and polarization dominate so many interactions, here is good news about a more productive way to disagree: God desires for us to become better at loving others . . . not better at debating.  Grace in the Gray helps us see the grace and…

Jesus Revolution - Producer Kevin Downes

Mar 3, 2023 • 5:19

In the 1970s, Greg Laurie and a sea of young people descend on sunny Southern California to redefine truth through all means of liberation. Inadvertently, Laurie meets a charismatic street preacher and a pastor who opened the doors to a church to a stream of wandering youth. What unfolds is…

Camp Rocks!

Mar 3, 2023 • 3:37

Calling all Bands and Musical Acts! A Concert in Support of Accessibility Projects at Camp Koinonia! Rock out for a good cause! Help them raise funds for much-needed accessibility projects for Camp Koinonia, located just north of Parry Sound. They are looking for Christian bands and musical acts to join…

Arlene Pellicane - Marriage Week

Feb 9, 2023 • 5:37

Arlene Pellicane is a top marriage and parenting author and speaker. She has appeared on several media outlets like the Today Show, Wall Street Journal, Focus on the Family, Fox & Friends, TLC's Home Made Simple, FamilyLife Today, and The 700 Club. She's also the host of the Happy Home…

Amanda Jenkins - The Chosen

Feb 9, 2023 • 4:54

Amanda Jenkins is an author, speaker, and mother of four. She lives just outside Chicago with her husband, Dallas, creator of The Chosen. Listen as she shares about how the series is written and how it affects those who watch it! Watch The Chosen HERE.

The Readable Bible

Feb 3, 2023 • 5:22

It has been over 100 years since the Bible last had a cover-to-cover formatting change, yet reading habits have drastically changed. Lists, maps, graphics, and descriptions are now an essential part of how we consume information. Now, readers can experience scripture in a fresh, more understandable way with The Readable…

Gary Stagg - The World Watch List

Jan 25, 2023 • 5:29

The World Watch List is Open Doors' annual ranking of the 50 countries where Christians face the most extreme persecution.  Rev. Gary Stagg from Open Doors Canada shares how fellow Christians are persecuted and how you can support them. More at https://www.opendoorscanada.org/

Steve Bell - The Order of Canada

Jan 12, 2023 • 5:00

Steve Bell, was appointed as a member of the Order of Canada on Dec. 29, after four decades and 20 solo albums as a folk and Christian musician. He was made a member of the Order of Manitoba in 2021, and received the Queen Elizabeth II Diamond Jubilee Medal in…

Roxanne Harris - Audaciously Alive

Jan 5, 2023 • 5:06

In Audaciously Alive: Choosing to Live Well on Purpose, Roxanne Harris helps readers see where they are in their own struggle with autoimmune or chronic disease—and the pitfalls, confusion, and torment that goes with it—to find the path back to freedom and true living. More from Roxanne HERE.

Manda Carpenter - Soul Care to Save Your Life

Dec 21, 2022 • 5:34

Tired of the constant pressure to impress others? This deeply honest and practical book shows you how to stop performing and start living with purpose through life-giving patterns of soul care God has designed for your emotional, spiritual, and mental well-being. More from Manda HERE.

Rachel Marie Kang - Let There Be Art

Dec 15, 2022 • 5:49

Perhaps in no other way do we more vibrantly reflect our creator than with our creativity. Whether through music, writing, baking, painting, posting on social media, dancing, or any other form of artistic expression within our grasp, we were created to create. Yet, there are times we may be unsure…

A Mishmashed Christmas - Church on the Queensway

Nov 24, 2022 • 3:51

This spectacular Christmas musical is a fast-paced, comedic, heart-warming extravaganza that will delight and please audiences of all ages. The musical tells the story of an artistic community that gathers to create a new Christmas Play. What will the show be? All ideas are welcome, but not all ideas are…

David Leonard

Nov 22, 2022 • 5:00

David Leonard has been playing, singing, writing, and recording music since college when he and his friends formed the band, Jackson Waters. He later performed with NEEDTOBREATHE before recording as one-half of the critically acclaimed and GRAMMY-nominated duo All Sons & Daughters. Leonard is also a GMA Dove Award-winning producer…

Giavani Cairo - The Chosen

Nov 17, 2022 • 5:17

Giavani Cairo is an actor who was born & raised in Livonia, Michigan and is currently based in Los Angeles, California. Aside from his series regular role as Thaddeus in The Chosen, his other credits include 911: Lone Star (FOX) and Doom Patrol (HBO MAX). At a young age, Giavani…

Steven Curtis Chapman

Nov 15, 2022 • 5:34

Steven Curtis Chapman has spent the last 35 years writing and performing genre-defining songs that shaped a generation. With a staggering 49 No. 1 singles in his catalog, he is the most awarded artist in Christian music history, winning 59 GMA Dove Awards, five GRAMMYAwards, an American Music Award, and…

Micah Tyler - I See Grace

Nov 10, 2022 • 5:16

"When I look back on bad decisions I've made, things that have been done to me, I would still see the hurt and I would still feel that pain. But the closer that I'd get to Jesus, the more I'd walk alongside of Him, follow after Him and see things from…

Manny Arango - Brain Washed

Nov 8, 2022 • 5:19

You can either take your thoughts captive or be held captive by them. The choice is yours. Scripture declares we will be transformed by the renewing of our minds. Manny Arango describes this process as God washing our brains, and it is the surest way to overcome anxious thoughts, self-doubt,…

Blaine Hogan - Exit the Cave

Nov 3, 2022 • 4:55

Sometimes the greatest gift you can receive is for your life to fall apart. After years stuck in a painful cycle fueled by past abuse and ongoing addiction, actor, artist, and director Blaine Hogan finally hit rock bottom. No longer able to hide behind the veneer of success or find…

James KA Smith - How to Inhabit Time

Nov 1, 2022 • 4:39

Many Christians are disconnected from the past or imagine they are "above" history, immune to it as if self-starters from clean slates in every generation. They suffer from a lack of awareness of time and the effects of history—both personal and collective—and thus are naive about current issues and fixated…

Jami Nato - Will You Be a Flamethrower or Fire Extinguisher in the Dumpster Fire of Internet Comments?

Oct 27, 2022 • 5:00

Jami Nato, the wife to Nato and mom of four unruly children, is an entrepreneur and leader who focuses on faith, community, authenticity, and courage. She's passionate about not doing laundry and hoarding socks and loves using awkward humor and honesty to convey the gospel's truth and navigate tough conversations. Jami's…

Phil Callaway - Finding Joy Amid Hard Times

Oct 25, 2022 • 4:48

Phil Callaway is an award-winning author, speaker, daddy of three, and husband of one. The best-selling author of 27 books, he hosts the hit daily radio show Laugh Again which airs across North America, the UK, and Africa (to name a few). He is a frequent guest on national radio…

Kim Sorrelle - Love Is

Oct 20, 2022 • 5:24

Love Is: A Year-Long Experiment of Living Out 1 Corinthians Love by Kim Sorrelle is an exploration of living a life of love pursuant to one of the most profound thoughts written on the subject in Corinthians. More from, Kim HERE.

Shannon Acheson - The Clutter Fix

Oct 13, 2022 • 4:43

Living in a disorganized, cluttered home can leave you feeling chaotic, anxious, and even depressed. You want a change, but you don't know where to begin. Home coach Shannon Acheson is here to help. She has written the only book you'll ever need to get your entire home sorted and…

Jordan St Cyr - No Matter What

Oct 11, 2022 • 4:33

Jordan St Cyr shares how he learned to trust God after moving to the US and leaving the Canadian healthcare system behind, then his daughter got very sick while he was on tour! Hear "No Matter What" on LIFE!

Joni Eareckson Tada - Songs of Suffering

Oct 6, 2022 • 5:29

As an author, speaker, and advocate for people with disabilities, Joni Eareckson Tada has inspired people around the world with her story of faith in the midst of suffering. In this beautiful collection of hymns and devotions, she acts as a "song leader," guiding readers through their own painful seasons…

Kat Vazquez - REIGN

Oct 4, 2022 • 5:06

REIGN: Restoring Identity is a 40-day quest to discover who God made you to be. Through daily scripture reading, prayer declarations, and creative exercises learn how to live victoriously as His children, and walk in your divine purpose. Award-winning journalist, author, TV host, producer, and speaker Kat Vazquez guides readers…

Luciano Lombardi - A Free Humanity

Oct 3, 2022 • 4:15

The Trinity—Father, Son, and Holy Spirit—has brought us tremendous freedom through the coming of Christ and the empowering Spirit that draws us into relationship. In this powerful examination of Paul's letter to the Galatians, Luciano Lombardi presents a call for us to lay down our ways of gaining acceptance with…

Chris Wineland - The Great Heckle

Sep 27, 2022 • 5:43

If you've written Jesus off in your life, then you don't really know who He is.In this groundbreaking recounting of the gospel story, comedian and author Chris Wineland combines the pop culture of today's world with the historical evidence of Jesus Christ. Using elements from every great comedian, Chris likens…

Craig Smith - Awake in the Dawn

Sep 23, 2022 • 4:48

Craig spent many years using music as the main platform for his ministry, writing and recording fourteen music projects with several songs charting in the top ten national Christian charts. In his new book, Craig shows that when we choose to give the Lord our early morning moments, what He…

Eric Close - The Mulligan

Sep 20, 2022 • 5:20

Check out a new family friendly movie about second chances! Paul McAllister (Eric Close) seems to have it all, but his life starts to fall apart. Guided by the wisdom and advice of an old golf pro, Paul learns about playing a good game both on and off the course.…

Evan and Jenny Owens - Healing What's Hidden

Sep 16, 2022 • 6:36

There is hope after trauma. Some of us can recall the exact moment our lives changed forever. The horrific accident. The miscarriage. The day they walked out. The moment our innocence was taken. Others of us can't remember a time when our lives weren't marked by trauma, abuse, or neglect.…

Brooke Nicholls

Sep 13, 2022 • 5:37

It's time to Raise a Hallelujah across Central Ontario with the LIFE 100.3 Worship Tour featuring Brooke Nicholls! The LIFE 100.3 Worship Tour is making 5 stops across Central Ontario – Newmarket, Owen Sound, Peterborough, Innisfil, and Huntsville. Brooke Nicholls will be leading us in worship at each event along…

Joanna Weaver - Embracing Trust

Sep 8, 2022 • 5:21

In Embracing Trust, Joanna Weaver, bestselling author of the runaway hit Having a Mary Heart in a Martha World, shares personal stories, practical tips, and life-changing principles gleaned from Scripture. If you struggle with disappointment from the past, frustration with the present, or fear of the future, Joanna invites you to trust…

The Color - No Greater Love

Sep 6, 2022 • 4:05

Jordan from The Color shares the adventure of touring where the bison roam free and wild!

Chris Bray - I Am Strong

Sep 2, 2022 • 5:28

Chris Bray shares the story behind the song "I Am Strong"! To learn more about, Chris and his ministry, click HERE.

Dan Bremnes - Hold You Tight

Aug 30, 2022 • 4:49

With "Hold You Tight" Dan Bremnes sings for friends who found themselves in a dark place in the middle of the quarantine phase of the pandemic. The award-winning singer hopes the new song is a balm to those fighting fear and anxiety. On the darkest night, "Hold You Tight" shines like…

Brian Barcelona - Don't Scroll

Aug 19, 2022 • 5:04

Don't Scroll is the inspiring how-to manual for powerfully sharing the Gospel using the digital tools already in your hands, as well as the heart and language for what Jesus is doing in this generation.  More from Brian HERE.

DR. Gary Chapman - One More Try

Aug 18, 2022 • 6:44

When doors slam and angry words fly, when things just aren't working out, and even when your spouse has destroyed your trust, there is still hope. If you feel like your marriage is near the breaking point, or even if you've already separated, Gary Chapman will show you how you can…

Dr. Mike Bechtle

Aug 5, 2022 • 5:34

Ever come away from a conversation wishing you'd said something differently, something else, or just something? We've all had conversations that took an unproductive turn or avoided conversations that really needed to happen. If you want to become a better communicator, Dr. Mike Bechtle has good news: the art of…

Lisa Appelo

Aug 2, 2022 • 5:30

What do you do when you are suddenly navigating a life you didn't sign up for? Lisa Appelo understands deeply. She's experienced the raw emotions and uncertainty that come when everything falls apart. Lisa went to bed married and woke up a widow and single mom to seven children. She…

Phil Callaway

Jul 29, 2022 • 6:18

Phil Callaway is coming to Stayner Bible Camp! He shares the reasons we need to laugh! More from Phil HERE.

Jonathan Puddle - Mornings with God

Jul 21, 2022 • 4:32

Spending intentional time with God at the start of each day is an important practice for Jonathan. Mornings With God provides a simple way to incorporate a little scripture into your routine and start your day with grace and peace. Features 365 of his favorite passages from the Bible, coupled…

Mike Novotny - What's Big Starts Small

Jul 21, 2022 • 5:34

Do you ever feel like you're not growing in your faith the way you're supposed to? It turns out, there are forces working against you–threats to your faith–trying to keep you from flourishing in your relationship with God. One of Jesus' parables–in fact, the one that gets the most space…

Kechi Okwuchi

Jun 30, 2022 • 5:43

The first thing you will notice when you meet Kechi Okwuchi is her scars. One of just two survivors of a devastating plane crash that killed more than one hundred people, sixteen-year-old Kechi was left with third-degree burns over 65 percent of her body. More Than My Scars is her incredible…

Neil Shenvi - Why Believe?

Jun 28, 2022 • 4:25

Apologist and theoretical chemist Neil Shenvi engages some of the best contemporary arguments against Christianity, presenting compelling evidence for the identity of Jesus as portrayed in the Gospels, his death and resurrection, the existence of God, and the unique message of the gospel. Why Believe? calls readers from all backgrounds…

J T Jester - No Bad Days

Jun 28, 2022 • 5:39

In No Bad Days, JT Jester shares his against-all-odds story of overcoming countless physical and learning challenges to help others find joy in any circumstance and understand that there are no bad days—only hard ones. More from, JT HERE.

Dana Candler - First Love

Jun 28, 2022 • 4:18

Jesus is worthy of a love that burns in the likeness of His love for us. But threats to our passion for Him come with the storms and setbacks we face. With vulnerable perspective and insight, Dana Candler shares her own battles with keeping first love and how the Lord…

Anthony Zhao - Canada Masq

Jun 27, 2022 • 6:07

Its mission is to provide top-quality made-in-Canada medical grade disposable face masks for Canadians and friends around the world at a competitive price and in a socially responsible manner.

Toronto Blue Jays Todd Stottlemyre

Jun 15, 2022 • 5:49

With back-to-back championships with the Toronto Blue Jays, Todd Stottlemyre chats with the Get-Up & Go Show about the current Jays team and how his faith helped him heal from his brother's death.

Greg X Volz - Classic Petra Resurrection

Jun 9, 2022 • 5:16

Greg X Volz was the lead singer of PETRA from 1979 to 1985! The band led the way for rock music to share a gospel message. He's back behind the mic for Classic Petra Resurrection! Greg shares how PETRA got started and how fans are reacting to this new group!

Amy Kenney - My Body is not a Prayer Request

Jun 8, 2022 • 4:55

Much of the church has forgotten that we worship a disabled God whose wounds survived resurrection, says Amy Kenny. It is time for the church to start treating disabled people as full members of the body of Christ who have much more to offer than a miraculous cure narrative and…

Daniel Whitehead - Sanctuary Mental Health

Jun 3, 2022 • 5:22

The Sanctuary Course was created to equip churches as they seek to become sanctuaries where individuals with mental health challenges feel safe, supported, and have a sense of belonging. Each session explores key mental health topics, drawing upon the insights of mental health professionals, church leaders, and people with lived…

Sandy Silverthorne - Best Worst Dad Jokes

Jun 3, 2022 • 5:01

When a man becomes a dad, he takes on certain responsibilities: providing for his family, raising up his children to be good citizens–and telling the absolute worst jokes he can come up with. But dad jokes don't always come naturally, which is why Sandy Silverthorne created The Best Worst Dad Jokes.…

Max McLean - C.S. Lewis The Most Reluctant Convert

May 27, 2022 • 4:59

The Most Reluctant Convert features award-winning actor Max McLean as C.S. Lewis. Beautifully filmed in and around Oxford, this engaging biopic follows the creator of The Chronicles of Narnia from the tragic death of his mother when he was just nine years old, through his strained relationship with his father, to the…

Lisa Elliot - A Ministry Survival Guide

May 25, 2022 • 5:28

A Ministry Survival Guide: Straight from the Heart explores the joys and challenges of life in the spotlight of ministry. Relatable stories, survival tips, biblical mentors, and a Bible study guide provide a valuable resource for pastors' wives, women in ministry, and anyone who desires to thrive, not just survive…

Brant Hansen - The Men We Need

May 19, 2022 • 4:33

Using short chapters loaded with must-have wisdom and Brant's signature humor, The Men We Need explains the essence of masculinity in a fresh, thoughtful, and entertaining way that will inspire any man who dares to read it. More from Brant HERE.

Greg Laurie - Lennon, Dylan, Alice, and Jesus - The Spiritual Biography of Rock and Roll

May 17, 2022 • 5:18

Author Greg Laurie traces the lives of rock stars and entertainment figures and legends who wallowed in the decadence of both the high life and low life, as they alternately experienced Heaven and Hell on Earth. He travels with them into their demonic abysses and joyfully chronicles their ultimate ascension…

Dawn Mucci - Superhero Skydive!

May 12, 2022 • 2:44

Dawn Mucci from Lice Squad shares a way you can help end violence against women by jumping out of an airplane! It's June 17, 2022. More info HERE.

Kyle Winkler - Shut Up Devil!

May 12, 2022 • 5:45

We've all heard the inner voice that insists, You aren't good enough. No one really loves you. God is mad at you. There's something wrong with you. These are far more than random, paranoid thoughts–they are devil-crafted lies aimed to hold you back from your God-given purpose. In his book and…

Katy Nichole - In Jesus Name

May 10, 2022 • 6:13

Her song "In Jesus' Name" came out of her suffering with a spinal condition, unforgiving pain, and depression!

Anjelah Johnson

May 5, 2022 • 5:19

You may know Anjelah Johnson-Reyes for her viral sketch "Nail Salon" (over 100 million views globally) or her beloved MadTV character Bon Qui Qui, but it's her clean humor and hilarious storytelling that makes her one of the most successful stand-up comedians and actresses today. Through it all, Anjelah transforms…

Ray Comfort - Why Would Anyone Follow Jesus?

May 3, 2022 • 5:34

With his signature insight and contagious enthusiasm, Ray Comfort walks you through twelve persuasive reasons to believe that Jesus of Nazareth was who he said he was, did the things the Bible records him doing, and explains why it matters to your life in the 21st century. He covers everything…

Rebecca St. James

Apr 28, 2022 • 5:32

Her new song "Kingdom Come" was born out of a desire to see revival!

Mandisa - Out of the Dark

Apr 21, 2022 • 6:34

Mandisa shares her mental health journey in her new book "Out of the Dark".

The Afters - Say Goodbye

Apr 19, 2022 • 5:11

Matt and Josh from The Afters explain how their song "Say Goodbye" is an encouragement to leave the past behind and look ahead with bold faith!

Alpha Canada - Life on Purpose

Apr 14, 2022 • 5:43

National Director of Alpha Canada, Shaila Visser shares a new resource to reach Gen-Z for Jesus!

Neil Fox - The Crown and Salvation

Apr 14, 2022 • 4:23

Local author, Neil Fox shares some history and inspiration in his new book "The Crown and Salvation"

Victorious Festival - Marian Nessim

Apr 8, 2022 • 3:42

Marian Nessim from Land of Hope Ministries share the exciting details of the Victorious Festival! More HERE.

Foster the Family with Jamie C Finn

Apr 8, 2022 • 5:13

Being a Christian foster parent requires some preparation! More from Jamie HERE!

Dr. David Chotka

Mar 31, 2022 • 5:58

Dr. David Chotka shares how he "tripped" into praying for healing!

Todd Hoffman

Mar 31, 2022 • 5:06

Faith has always been central to Todd Hoffman and his family, even through all the success, failure, and fights on Gold Rush on Discovery Channel!

Colton Dixon

Mar 29, 2022 • 4:59

Colton Dixon talks about raising twins, touring with Skillet, and life.

Danny Gokey

Mar 29, 2022 • 6:38

Danny Gokey shares about how we can all walk in faith!

Billie Jauss, book Distraction Detox

Mar 3, 2022 • 5:26

What robs you of your focus on God? Author, Billie Jauss shares some ways to get free in her book, Distraction Detox!

Gary Stagg Interview: 2022 World Watch List

Jan 25, 2022 • 4:46

After the Taliban takeover of Afghanistan in 2021, the country rose to the number 1 spot on the 2022 World Watch List. Our brothers and sisters need our prayer more than ever.

Love & The Outcome song, I'm Not Lucky, I'm Blessed

Feb 1, 2022 • 4:47

After a flash flood destroyed their home in Nashville, Canadians, Jodi and Chris from Love & The Outcome had to practice the message in their new song "I'm Not Lucky, I'm Blessed!"

Rob Kenney, book How, How Do I?

Feb 3, 2022 • 5:53

Rob Kenney shares his heart behind the YouTube Channel, "Dad, How Do I?"

Austin French, song Wake Up Sleeper

Feb 8, 2022 • 5:37

Austin French drew the short straw to preach at his youth group at age 18! His notes became the basis for the song "Wake Up Sleeper!"

Amber Lia, book Food Triggers

Feb 14, 2022 • 5:48

Do you crave unhealthy foods or overeat when you're stressed, bored, or lonely? These and other food triggers not only have an emotional and physical basis, they can also become a spiritual battle. In her book, "Food Triggers," certified health coach Amber Lia exposes 31 common food-related struggles that trap…

Ed Dickson Interview, Loads of Love

Mar 2, 2022 • 7:53

Ed Dickson is a mission worker with Loads of Love. He's just returned from Ukraine and gives us some insight on how believers can pray for this nation! To support Loads of Love, click HERE.

Brandon Heath, song See Me Through It

Mar 2, 2022 • 5:05

Brandon Heath talks about his trip to the summit of Mount Kilimanjaro and his new song "See Me Through It!"

Frank King, Samaritan's Purse in Ukraine

Mar 2, 2022 • 4:02

Frank King from Samaritan's Purse Canada shares what they are able to do in Ukraine, thanks to YOU!

Dylan Novack, Celebrity Evangelist

Jan 24, 2022 • 4:47

Dylan Novack is the celebrity evangelist! His mission is to share Jesus with as many as he can! Catch up with Dylan HERE!

Colton Dixon, New Twins, song Devil Is A Liar

Jan 24, 2022 • 4:54

Colton Dixon is a new dad of twin girls! How's the dad life? What's the story behind his new song "Devil is a Liar"? Colton Dixon shares his heart!

Michael W. Smith, 2021 Project Plans

Jan 24, 2022 • 5:17

Christian music pioneer, Michael W. Smith talks about his current project and his plans for 2021!

Pastor Robin Steele, book How to Be Made Whole

Jan 24, 2022 • 5:02

Most people go their entire life longing to be whole, yet failing to find it. We want our life to mean something. We want to matter. The problem is that life is filled with episode after episode where we face trouble and complications. We feel like it is impossible to…

Jodi King, book You Got This

Jan 24, 2022 • 4:44

What do you do when you're newlyweds with a dream to be in a band but have no money to pay for it? You sell everything you own and live out of your Jetta, selling CDs from the trunk of your car of course! From Dove Award-nominated singer/songwriter Jodi King…

Daryl Jones, book Why, Lord, Why?

Jan 24, 2022 • 5:15

Daryl Jones is a former pro football player and the Founder and President of Point Ministries–an international ministry dedicated to equipping disciples of Jesus Christ to impact the world. He also serves as the Founder and Lead Pastor of The Rock Fellowship Church in Miami, Florida. In his first book…

Mel Chancey Interview, Part One

Jan 24, 2022 • 5:31

Part One: Mel's Story

Mel Chancey Interview, Part Two

Jan 24, 2022 • 5:27

Part Two: Mel's Redemption

Michael Jr., Laugh Your Mask Off

Jan 24, 2022 • 5:38

Michael Jr., North America's #1 Christian Comedian is coming to a TV or laptop screen near you with a new, fully virtual experience called Laugh Your Mask Off. In a time of social distancing, we're getting together to laugh, have fun, and be inspired! Tickets are at www.laughyourmaskoff.com!

Kevin Sorbo, book Against the Tide

Jan 24, 2022 • 5:08

Against the Tide is a travelogue, an examination of modern science, an excursion into history, an autobiography, and more. But at heart, it is the story of one man's daring stand against the tide of contemporary atheism and its drive to relegate belief in God to society's catalog of dead…

Jordan Feliz, song Glorify

Jan 24, 2022 • 4:39

Dove Award-winning artist and songwriter Jordan Feliz sings "Glorify," his first new music of 2020, and lead single from his third full-length project coming in early 2021! Jordan says "I don't know if I've ever been as excited for a song as I am for this one. Glorify means 'praise…

John Ramirez Interview

Jan 24, 2022 • 5:07

Author and Speaker, John Ramirez tells his true-life story of how he was trained to be a satanic cult high ranking priest in New York City—casting powerful witchcraft spells and controlling entire regions. Raised in an impoverished ghetto neighborhood, he grew up despising his father for his careless disregard of…

Maranatha Weeks, book On the Plains of Nineveh

Jan 24, 2022 •

Maranatha Weeks has pursued overseas missions since the start of her nursing career in 2013. With a Bachelors of Science and Nursing (BSN) and a Diploma in Tropical Nursing she has aided in the aftermath of disasters in Ecuador, Haiti, Bangladesh and during the 2017 war for Mosul, Iraq, with…

Jamie Grace, book Finding Quiet

Jan 24, 2022 • 5:53

Jamie Grace has lived in the middle of noise for most of her life. Many know her as a singer with radio hits who has spent the last decade on stages and in front of the camera, but behind the scenes, she has struggled with Tourette Syndrome, ADHD, and an…

Mark Hall, song Starts Right Here

Jan 24, 2022 • 5:15

Mark Hall is the lead singer and songwriter for Casting Crowns. Their song "Starts Right Here" is a message to believers that Mark say we all need to hear!

Charlie Rey, song Undeniable Love

Jan 24, 2022 • 6:01

"Undeniable Love" was written because Charlie Rey had a desire to make music that is both relevant and accessible for all ages. He recently shared, "There is clean music that is relevant, but not nearly enough. We need to have music available that is good for the soul and spirit,…

Jonathan Puddle, book You Are Enough

Jan 24, 2022 • 5:08

Drawing from Scripture, trauma-informed therapy, Christian inner-healing, breathing and embodiment exercises, and silent prayer & contemplative spirituality, You Are Enough: Learning to Love Yourself the Way God Loves You is a devotional like no other. Each daily reading is easy to understand, combined with practical exercises to help you embrace…

Shannon Acheson, book Home Made Lovely

Jan 24, 2022 • 4:41

Everyone wants a home that is beautifully decorated and clutter-free, but most of us are unsure how to get there without breaking the bank. In "Home Made Lovely," popular interior designer Shannon Acheson takes the overwhelm and guesswork out of styling and organizing a lovely home. Shannon meets you right where…

Tri Robinson, movie Cowboy Preacher

Jan 24, 2022 • 5:41

Why is it that so many people oppose action to solve the environmental catastrophes we all face? At this moment when we should be uniting and circling the wagons against a common threat, our society is dividing into Right vs Left, Conservative vs Liberal. Both sides see problems with the…

Manic Drive, song Thank God I'm Alive

Jan 24, 2022 • 4:52

Shawn and Michael Cavallo are MANIC DRIVE! In 2020 they have experienced the loss of their mother and the birth of a son! Their song, "Thank God I'm Alive" shares a very personal struggle to make sense of a crazy time by relying on our faith! More from Manic Drive…

Laura Smith, book How Sweet The Sound

Jan 24, 2022 • 5:14

What makes a song a hymn? Laura Smith has gone deep into 30 beloved hymns in her new book, "How Sweet the Sound!" More from Laura HERE.

Phil Cooke, book Maximize Your Influence

Jan 24, 2022 • 4:57

Media/Ministry expert, Phil Cooke shares from his new book, "Maximize Your Influence" about how churches are doing since the lockdown earlier this year. How is the switch to online ministry affecting church growth and opportunities to share the gospel?

Josh Wilson, song Revolutionary

Jan 24, 2022 • 5:14

Josh Wilson is back with a new song called "Revolutionary!" Josh shares the reason he bought an RV, his plan to reach out to everyone on his street, and why his home studio is GREY!

Cheryl Walsh Interview, Converge Canada

Jan 24, 2022 • 4:09

Growing partnerships in Canada to spread the Word! Find our from Executive Director, Cheryl Walsh about Converge Canada!

Stryper, album Even The Devil Believes

Jan 24, 2022 • 5:47

Stryper has been preaching the gospel through heavy metal music since 1983! They have a new album out called "Even the Devil Believes!" We catch up with lead singer, Michael Sweet!

Sam Collier, book A Greater Story

Jan 24, 2022 • 5:48

When you add your story to the gospel story, it becomes "A Greater Story!" Sam Collier shares his life journey to show us how God never gives up on any of us!

Marney Blom, book Shadow of the Sun

Jan 24, 2022 • 5:33

Marney Blom discovered some love letters that were hidden by her grandfather during his time as a POW in World War II! The story of faith and survival is all in her book "Shadow of the Sun!"

Michael Jr., movie Selfie Dad

Jan 24, 2022 • 4:53

Ben Marcus (Michael Jr.), a former stand-up comic in a midlife crisis, tries to become a social media star until he and his family are radically challenged by the Bible! Click and listen in as Michael Jr. shares why Selfie Dad is a movie to see with your whole family!…

Eric J. Bargerhuff, book Why Is That In The Bible

Jan 24, 2022 • 5:31

Have you ever wondered why some things are in the bible? So did Eric J. Bargerhuff! He's a professor of theology and the bible at Trinity College in Florida. He explores the odd things in the scriptures in his book "Why Is That in the Bible?" Get your copy HERE!

Dr. Leslyn Lewis Interview

Jan 24, 2022 • 5:10

Dr. Leslyn Lewis is a lawyer and Conservative Candidate. Steve Bradley talks with her about faith, culture, and politics.

Paula Faris, book Called Out

Jan 24, 2022 • 5:48

Paula Faris was living the dream! She was the co-host of The View and Good Morning America Weekend, so why were so many bad things happening? God was trying to show her the difference between a career and a calling. Listen in to the story of how an apple, thrown…

John Cooper, graphical novel EDEN

Jan 24, 2022 • 5:10

John Cooper from Skillet took some time to share what he and the band have been up to during the lockdown! He also talked about the new graphic novel EDEN which features everyone from the band!

Jeff Catto, song Runnin'

Jan 24, 2022 • 4:31

Jeff Catto is an Owen Sound artist who now likes in Kitchener/Waterloo! His song "Runnin'" really paints a picture of his life! Running from God and running to God!

Mathew West Interview, His Kids

Jan 24, 2022 • 5:47

Mathew West has to balance being a dad of two daughters and being a touring musician with a desire to lead people to Jesus! How does he do that? Click and listen in!

Mark Stuart, book Losing My Voice To Find It

Jan 24, 2022 • 4:59

From garage band to Grammy-winning phenomenon, Audio Adrenaline played to packed stadiums, arenas, and festivals as Christian music rose in popularity. The founder and frontman, Mark Stuart, believed he was living out God's calling. Then his voice began to falter. Diagnosed with an incurable vocal disorder, Mark's voice would never…

Ann Mainse, book Coffee With Him

Jan 24, 2022 • 4:56

You trust God's promise to direct your path, but what about when that path takes a sharp left turn, taking you on an unexpected journey fraught with pain and fear? That's where Ann Mainse found herself after she received a devastating diagnosis. During her journey, Ann took the time to…

Matthew Ruttan, book Turbulence

Jan 24, 2022 • 5:12

Life is full of turbulence. You've probably been through a storm, are in a storm, or are one phone call away from a storm. We all know it's true. Like the abrupt, knock-you-around blasts of air that seem to randomly attack airplanes, life includes trials, troubles, and tribulations which can shake…

Jason Dunn

Jan 24, 2022 • 5:12

Jason Dunn was the lead singer for Hawk Nelson…then he wasn't! What happened to Jason will inspire you!

Gary Stagg, COVID & Open Doors Canada Interview

Jan 24, 2022 • 4:52

Life in Canada and around the world has changed rapidly with the outbreak of COVID-19. We've had to change routines, cancel appointments, and work from home. We are no longer able to gather with our church family. Life is different and, for many us, more difficult. During this time, it is more important than ever to stand…

Peter Furler Interview

Jan 24, 2022 • 5:44

Peter Furler is currently with Newsboys United! He and his wife have some practical wisdom to share when faced with unusual times like this global pandemic!

Colton Dixon, song Miracles

Jan 24, 2022 • 5:11

Colton Dixon is back with a new EP! His song "Miracles" is about believing God and expecting BIG things! Colton and his wife, Annie are also expecting…IDENTICAL TWIN GIRLS!

Kevin Makins, book Why Would Anyone Go To Church

Jan 24, 2022 • 5:04

Kevin Makins is the pastor of Eucharist Church in Hamilton. In his new book, he casts a new light on why church matters! More on Kevin HERE.

Grads of 2020 Interview

Jan 24, 2022 • 10:14

2020 is a very odd time to graduate! No ceremonies or class trips! Here are some inspiring words from teachers and students to the Class of 2020!

Janet Surette, book Scarlett's Spectacles

Jan 24, 2022 • 4:54

Local children's author, Janet Surette chats about her book "Scarlett's Spectacles!" Grab your glad glasses and jump in! Check out more from Janet HERE.

Rob Reinow, book Healing Family Relationships

Jan 24, 2022 • 5:20

Rob Reinow shares wisdom from his book, "Healing Family Relationships!" For more from Rob, click HERE!

Phil Wickham, song Great Things

Jan 24, 2022 • 5:39

Phil Wickham took a break from life in San Diego to share his weapon against fear! He also shares his family's adventures in quarantine!

Dr. Kevin Leman, book Why Kids Misbehave And What To Do About It

Jan 24, 2022 • 4:52

Dr. Kevin Leman is back with a new book about an age-old issue! "Why Kids Misbehave And What To Do About It"

Citizen Way, song Love Is A Lion

Jan 24, 2022 • 5:19

Lead singer for Citizen Way, Ben Calhoun is a bible nerd! Click to hear where he got the inspiration for the song "Love is a Lion!"

Natasha Crain, book Talking With Your Kids About Jesus

Jan 24, 2022 • 4:53

You already know the world is becoming an increasingly secular place that will undoubtedly challenge your child's faith in Jesus. But do you know specifically what those faith challenges are, how to effectively talk with your child about them, and what that means for you as a Christian parent on…

Dr. Richard Furman Interview

Jan 24, 2022 • 5:49

Dr. Richard Furman has over three decades of experience as a vascular surgeon. He knows what t takes to live healthily both spiritually and physically! He talks about good and bad cholesterol and how you can tip the balance for the best! More from Dr. Furman HERE.

Casting Crowns, song Love Moved First

Jan 24, 2022 • 5:54

Casting Crowns are at the top of the LIFE charts with "Love Moved First!" How do they go about writing such amazing songs? We chat with lead guitar player, Juan DeVevo!

Brant Hansen, book The Truth About Us

Jan 24, 2022 • 4:56

Author and radio host Brant Hansen has written a book about how we deceive ourselves into thinking we are "good" people! It's called "The Truth About Us!" More HERE!

Rhett Walker, song Believer

Jan 24, 2022 • 5:03

Rhett Walker wrote a song called "Believer" that points us back to the basics of what it means to follow Jesus! How did Rhett become a "Believer?" Click to hear his journey from wayward pastors kid to touring performer for Christ!

Dr. Michelle Bengtson Interview

Jan 24, 2022 • 5:35

No question, we have a lot to worry about. Children, jobs, homes, health, finances, and more. The solution isn't to rid ourselves of the sources of anxiety — as if we could. Instead, we need to recognize that anxiety originates from a spiritual influence and that we can fight back…

Pastor John Brock Interview

Jan 24, 2022 • 5:51

Pastor John Brock caught the Coronavirus after a trip to France to help a Christian radio station. His journey of faith through to his recovery will inspire you!

Luke Odea, band VERSES

Jan 24, 2022 • 4:44

Joel, Luke, and Jess are the band VERSES! Listen in to why they started the band and what drives everything they do!

Pastor JP Pokluda, book Welcoming The Future Church

Jan 24, 2022 • 5:26

Author and Pastor, JP Pokluda shares the importance of authenticity in his new book, "Welcoming the Future Church!" Our young adults need to see a genuine example of Christian living and JP helps us understand what that means!

Matthew West, album Brand New

Jan 24, 2022 • 5:59

Matthew West talks about his new album called Brand New!

Producer Kevin Downes, movie I Still Believe

Jan 24, 2022 • 5:08

The Get-Up & Go Show got to chat with producer, Kevin Downes just before the special pre-screening of I Still Believe in Barrie!

Micah Tyler, song Amen

Jan 24, 2022 • 5:48

Micah Tyler shares about the song "Amen" and what he did for his kids last Christmas! It was something that reminded them of how awesome God is!

Director Alex Kendrick, movie OVERCOMER

Jan 24, 2022 • 5:54

Alex Kendrick is the director and star of OVERCOMER! He shares the inspiration behind the movie and how it affected him as a dad! Come see OVERCOMER with LIFE! Details HERE.

Gary Stagg Interview, World Watch List

Jan 24, 2022 • 5:34

Where in the world is it most dangerous to be a Christian? Gary Stagg from Open Doors Canada explains what the World Watch list is and how you can invite your MP to a special event to support the persecuted church! More info HERE.

Stars Go Dim, song It's Gonna Get Better

Jan 24, 2022 • 5:08

Chris Cleveland is the band "Stars Go Dim!" Chris talks about the roots of the band and the song "It's Gonna Get Better!"

Rev. Dave Harvey, book I Still Do

Jan 24, 2022 • 5:51

With 37 years of marriage and 33 years of pastoring under his belt, Dave Harvey has identified those life-defining moments of a post-newlywed marriage. He wants to help couples recognize them in their own relationships so that they can take a proactive, godly approach to resolve conflicts, holding one another…

Karen Buckwalter, book Raising The Challenging Child

Jan 24, 2022 • 4:40

What's the worst you've ever faced as a parent? An all-out tantrum at the mall? A son who won't take out his earbuds to listen to you? A daughter who's failing at school and won't do her homework? A teen who constantly breaks curfew? A call from the police? Whatever…

I Am They, Matt Hein Interview

Jan 24, 2022 • 5:41

Matt Hein from the band "I Am They" share his story of God helping him overcome and addiction!

for King & Country, song God Only Knows

Jan 24, 2022 • 5:26

for King & Country won two Grammy Awards this year! Why did they start 2020 with a social media fast? What has been the impact of the song "God Only Knows?" What was it like working with Dolly Parton? Click and listen in!

Addison Bevere, book Saints

Jan 24, 2022 • 5:45

The Bible uses the word, Christian, to describe followers of Jesus a grand total of three times. But there's another identifier that fills the pages of the New Testament—a word we've mistakenly reserved for the halo-wearing elite, losing something profound in the process. Saints. Wrapped in this ancient word is…

Dr. Bruce Hartman, book Your Faith Has Made You Well

Jan 24, 2022 • 4:45

Your Faith Has Made You Well by Dr. Bruce Hartman provides a radical way to use faith as a guidepost when standing at the inevitable crossroads of life, where despair abounds. The book teaches the reader how to turn to God as an alternative to accepting a life of resigned…

Gary Thomas, book When To Walk Away

Jan 24, 2022 • 5:05

Have you ever had to deal with a person who was toxic? Gary Thomas talks about who a toxic person is and how to set boundaries!

Ted Dekker, book The Girl Behind the Red Rope

Jan 24, 2022 • 4:43

Author Ted Dekker and his daughter Rachelle take you on a journey into freedom from fear in his new book, "The Girl Behind the Red Rope!"

Jessica & Julie Phoenix, book RISE

Jan 24, 2022 • 5:06

Jessica Phoenix is an Olympian from Uxbridge who has an amazing story! Her sister, Julie has written it down in a book called "RISE – The Jessica Phoenix Story." Click and listen to hear her story of faith and courage!

Jeremy and Brandon, book When I Wished Upon A Star

Jan 24, 2022 • 5:26

In their new book, "When I Wished Upon A Star," Dr. Brandon Lane Phillips and Growing Pains star Jeremy Miller share how Phillips' wish to meet the child actor would change their lives forever. Phillips longed for the seemingly idyllic life Miller's character enjoyed. But as he would later learn, things are seldom as they…

Mrs. Rogers Interview

Jan 24, 2022 • 4:59

The movie "A Beautiful Day in the Neighborhood" features Mr. Rogers! Click to listen to our chat with Mrs. Rogers! Joanne talks about her husband Fred and how he considered the show his ministry! See more about the film HERE.

Julia Jefress Sadler, book Pray Big Things

Jan 24, 2022 • 5:20

What happens when you decide to Pray Big Things? You get triplets! Julia Jeffress Sadler and her husband Ryan were featured on the TLC reality show, "Rattled!" Click to hear about how they expected big things from God and found out He is faithful! Click HERE for more about Julia!

Joel Vaughn Interview

Jan 24, 2022 • 5:05

Singer Joel Vaughn wanted to be an engineer! How did he end up as a singer? Click to listen!

Josh Havens, project Fear No More

Jan 24, 2022 • 4:38

Josh Havens from The Afters chats about how fear can control our lives if we let it! Josh shares personal stories from himself and the band! Their new project is called Fear No More! Click HERE for their website!

Dr. Greg Smalley Interview

Jan 24, 2022 • 5:49

What are the secrets to lifelong romance? Dr. Greg Smalley from Focus on the Family shares the things he and his wife Erin are asked about most frequently! Greg will be at Cedarview Community Church on November 1st and 2nd! Click HERE for details!

Chrissy Metz, movie Breakthrough

Jan 24, 2022 • 5:45

LIFE 100.3 is taking the movie "Breakthrough" across Central Ontario! Listen for an interview with the star, Chrissy Metz! The full list of stops is HERE.

John Schneider of Dukes Of Hazzard, movie Christmas Cars

Jan 24, 2022 • 5:15

John Schneider played Bo Duke on the 70's TV show Dukes of Hazzard! He's a believer who has recorded several gospel albums and now stars in an semi-autobiographical movie called "Christmas Cars!" Check out the interview by clicking below! Check out the trailer for Christmas Cars HERE!

Todd and Steve, new books!

Jan 24, 2022 • 4:30

Todd and Steve from The Get-Up & Go Show discuss their books! "The Adventures of Chase and "Bolts and "Conexus!"

Dr. John Thornton, book Jesus' Terrible Financial Advice

Jan 24, 2022 • 4:12

Jesus' Terrible Financial Advice turns even conventional Christian wisdom on its head. While it answers many of the practical questions we have—like does Jesus want me to be rich or poor? Should I give to everybody who asks? Is it wrong to save?—it goes beyond these concerns. It asks bigger questions, gives…

Sam Jones Interview

Jan 24, 2022 • 5:01

Sam Jones played the lead in the 1980 movie "Flash Gordon!" He will be at Hamilton Comic Con in October. Click to hear Sam talk about the day he read "The Purpose Driven Life" and re-connected with his faith in Jesus in a whole new way!

Neon Feather, song The Long Way Home

Jan 24, 2022 • 4:42

Neon Feather is an re-mix artist! His real name is Ben Thompson and he's re-mixed songs like "The Kind of Man" by The Color! Click and listen to the story of his stage name and the inspiration for the song "The Long Way Home."

Chad Mattson from Unspoken

Jan 24, 2022 • 5:16

Todd Gale speaks to the lead singer of Unspoken Chad Mattson. Chad shares his personal journey of growing up in the church and still falling into addiction with drugs.

Alex Kendrick, movie Overcomer

Jan 24, 2022 • 5:56

OVERCOMER is the new movie from the Kendrick brothers! Filled with a powerful mix of faith, a twist of humor, and a ton of heart, OVERCOMER has a message for all of us…"What have you allowed to define you?" Click and listen to Alex share the story of the movie and…

Dr. Richard Furman, book Winning Your Blood Sugar Battle

Jan 24, 2022 • 5:01

Richard Furman, MD, FACS, spent more than thirty years as a vascular surgeon. In "Winning Your Blood Sugar Battle," Dr. Furman shows you the three essential steps to keep your blood sugar under control, whether you have already been diagnosed with diabetes or are at risk. He carefully explains the…

David Crowder, Kingdom Bound 2019

Jan 24, 2022 • 5:02

David Crowder will be performing at Kingdom Bound 2019 in Darien Lake, NY! Listen in to his explanation of the album cover for "I Know a Ghost" and also find out what God is speaking to his heart right now!

Jon Gauger, book Kids Say The Wisest Things

Jan 24, 2022 • 4:46

Kids have a way of saying things adults would never say and revealing profound—even biblical—truths in their unfiltered, unedited commentary on the world. Jon Gauger shares important lessons he learned about God by observing kids! Click for our chat with Jon and hear about how his son, Tim, followed his…

Sheri McLaughlin, book Post-Traumatic Stress Disorder Workbook

Jan 24, 2022 • 3:55

Click to listen to out chat with Sheri McLaughlin! PTSD is stealing far too much from the lives of trauma survivors. Many suffer in silence. This workbook provides tools for working through: Fear, Anxiety, Depression, Losses, Panic attacks, Low self-esteem, Triggers, Destructive patterns, Writing down your feelings enables you to…

Dr. Shannon Warden Interview

Jan 24, 2022 • 6:20

The most exciting part of any home improvement show is the big reveal—that moment when a drab, run-down house becomes a breath-taking, new home. What if you could have that with your home life? That's what the DIY Guide is all about. In it, you'll find practical tools for transforming your home life…

Skillet, song Victorious

Jan 24, 2022 • 4:51

Skillet has a brand new album out called "Victorious!"  Click to hear interviews with singer, John Cooper and drummer, Jen Ledger!

Jen Ledger Interview, song Victorious

Jan 24, 2022 • 5:13

Skillet has a brand new album out called "Victorious!"  Click to hear interviews with singer, John Cooper and drummer, Jen Ledger!

Zach Williams, WonderJam Interview

Jan 24, 2022 • 4:54

Performing at WonderJam 2019 is Zach Williams!  Listen to find out why Zach went to prison and the amazing story that came out of his concert there!

Jordan Feliz, WonderJam Interview

Jan 24, 2022 • 5:52

Jordan Feliz is coming to WonderJam, Saturday, June 15th!  Why does he love coffee so much and what was his most awkward moment on stage?  Listen in and find out!  https://jordanfeliz.com

The Color, song The Kind Of Man

Jan 24, 2022 • 5:14

The guys from The Color have all grown into family roles!  The song "The Kind of Man" reflects the priorities in their life as they look ahead!

Dan Bremnes, song Thunder

Jan 24, 2022 • 5:08

Dan Bremnes thought his music career was over after a phone call from his label, but God had other plans!  It's the subject of the song "Thunder!"

The Singing Contractors, album Working On A Building

Jan 24, 2022 • 5:09

Josh Arnett and Aaron Gray are  known as "The Singing Contractors!"  They grew up singing gospel music and working construction. Now, thanks to a viral video of them singing on the job site, they've released their first album with The Bill Gaither label called "Working On A Building!"

Pastor Jason Noble, movie Breakthrough

Jan 24, 2022 • 4:39

As seen in the movie Breakthrough, Pastor Jason Noble stood with Joyce and John Smith after young John went through the ice and was underwater for 15 minutes!  John survived and pulled through when doctors said he would be brain dead.  Pastor Jason shares a pastor's journey with a family…

Landry Cantrell, song Gravity

Jan 24, 2022 • 4:33

Landry Cantrell is from California and music has been in his family for years!  His dad ran a recording studio!  He says his approach to music is "not preachy!"  Listen to the story behind the song "Gravity!"  https://www.landrycantrell.com/

Chrissy Metz, movie Breakthrough

Jan 24, 2022 • 4:41

BREAKTHROUGH is based on the inspirational true story of one mother's unfaltering love in the face of impossible odds. When Joyce Smith's adopted son John falls through an icy Missouri lake, all hope seems lost. But as John lies lifeless, Joyce refuses to give up. Her steadfast belief inspires those around…

Pastor Paul Bartlett, book Thank God It's Monday #TGIM

Jan 24, 2022 • 4:47

Author and pastor, Paul Bartlett chats about the importance on Monday in his book "Thank God It's Monday!"  The #TGIM movement wants to champion everyday people to live out their best God given life.  https://tgim-movement.com/

Ryan Stevenson, song Child In Your Arms

Jan 24, 2022 • 5:16

Artist, Ryan Stevenson took time out from his busy schedule on the "Hits Deep" tour to chat with us about his song "Child In Your Arms!"  He talks about how being a late-bloomer affected his adult life and how he's been slowly overcoming feelings of anxiety.  www.ryanstevensonmusic.com/

Wendy Kittlitz, Marriage Interview

Jan 24, 2022 • 4:46

How to know if you need to go to marriage counseling!  Here is our chat with Wendy Kittlitz from Focus on the Family Canada!

Pastor Anthony Does, book Blurry Daydream

Jan 24, 2022 • 5:04

Anthony Does, pastor of Bethel Church in Lindsay, Ontario blends motivation and a memoir that leads to the intersection between faith and life. Using imagination, curiosity and trust, Anthony has written a very personal book sharing a heartbreakingly honest and insightful portrayal of how to overcome the struggles of make…

Joel Vaughn, song More Than Good Enough

Jan 24, 2022 • 5:00

Artist, Joel Vaughn talks about the song "More Than Good Enough" and why he stepped away from music for 18 months.

Pastor Rusty George, book Justice, Mercy, Humility

Jan 24, 2022 • 5:13

In his new book "Justice, Mercy, Humility," Pastor Rusty George says we've made following Jesus far too complex. We don't know what to do with all the things in the Bible that seem necessary, so we make them into a to-do list: love others, forgive those who hurt you, have…

LoveCollide, song Undeniable

Jan 24, 2022 • 4:34

LoveCollide – This Juno award winning sister duo talk about the name of their group and the story behind the song "Undeniable!"

Dr. Ron Welch, 10 Choices Successful Couples Make

Jan 24, 2022 • 5:02

Dr. Ron Welch – 10 Choices Successful Couples Make.   In this practical and encouraging book, Welch offers a far more positive approach to marriage, outlining 10 specific choices couples can make to minimize or even avoid conflict and increase joy.

Caitie Hurst, song How Could I Be Silent

Jan 24, 2022 • 4:03

Caitie Hurst – She went from being super shy to performing for hundreds!  Hear the story behind "How Could I Be Silent!"

Austin French, song Freedom Hymn

Jan 24, 2022 • 5:06

Austin French has lived a lot of life in his 24 years. Originally from small-town Georgia, he's spent time in Los Angeles, competing on reality singing competitions like ABC's "Rising Star" and NBC's "The Voice." He's been a worship leader at a church where 80 percent of the members were…

Aimee Joseph Interview, God's design for humans as decision-makers

Jan 24, 2022 • 5:13

Writing from her own experience and pointing to biblical examples, Aimee Joseph offers a biblical and theological framework for decision-making. She explains God's design for humans as decision-makers, the biblical model for making choices, common wrong approaches, practical tips, and what to do when you've made a poor decision. More…

Sam Storms Interview

Jan 18, 2022 • 5:13

Every Christian has experienced days or even seasons of feeling extreme guilt over past or present sins, thinking that God is angry or disgusted with them–sometimes even wondering if they're truly saved. This often happens when believers fixate on their sins while forgetting what Christ has already done on their…

Kevin Downes, film American Underdog

Jan 24, 2022 • 4:47

It's a story of faith and determination! American Underdog is the inspiring story of NFL MVP Kurt Warner and it opens on Christmas Day!

Rev. Justin Kelsey, work of Canadian Bible Society

Jan 24, 2022 • 5:10

Rev. Justin Kelsey shares the great work of the Canadian Bible Society to reach at-risk youth! Check them out HERE.

Marina Hofman, book Women Of The Bible

Jan 24, 2022 • 5:00

Let's learn from the ladies of the Christmas story with Marina Hofman! More from Marina HERE!

Danny Ray, book No, I Won't Make Your Wife Disappear

Jan 24, 2022 • 4:44

Danny Ray is a professional illusionist who recently "fooled" Penn & Teller! He shares the gospel through his craft and has just released a book to help make marriages "magical"! It's called "No, I Won't Make Your Wife Disappear!" Check out Danny Ray HERE!

Todd Shoemaker, film "Dead Man Running"

Jan 24, 2022 • 4:55

Todd Shoemaker shares his amazing story in the film "Dead Man Running: The Todd Shoemaker Story"! Watch it HERE!

Anne Wilson - My Jesus

Jan 24, 2022 • 5:44

Anne Wilson almost became an astronaut! Her new song "My Jesus" is a picture of her journey of faith and it will encourage YOU too!

Nicole Langman, book "You Are Wanted"

Jan 24, 2022 • 5:01

The biggest lie you will ever believe is the one that says you're unwanted. Nicole Langman shares solutions in her new book "You Are Wanted". Connect with Nicole HERE.

NEEDTOBREATHE, album & film Into The Mystery

Jan 24, 2022 • 4:59

NEEDTOBREATHE is back with a new album and film called "Into the Mystery"!

Francesca Battistelli - God Is Good, God's Not Dead movie

Jan 24, 2022 • 4:52

Francesca Battistelli shares the story behind the song "God is Good" and how she got a starring role in God's Not Dead-We the People!

Tim Mahoney, documentary 7 Churches Of The Revelation

Jan 24, 2022 • 5:28

Find out more about the documentary "7 Churches of the Revelation – Times of Fire" with Executive Producer, Tim Mahoney!

APOLLO LTD - Sunday Morning Feeling story

Jan 24, 2022 • 4:30

Jordan Phillips from Apollo LTD shares the story behind their name and what inspired the song "Sunday Morning Feeling"!

Rev. Gary Stagg - The International Day of Prayer for the Persecuted Church

Jan 24, 2022 • 5:03

Rev. Gary Stagg from Open Doors Canada shares how you can be a part of The International Day of Prayer for the Persecuted Church!

Sheila Walsh - Let Go

Jan 24, 2022 • 4:43

Author and speaker, Sheila Walsh shares some encouragement from her book "Holding On When You Want To Let Go"!

Danny Gokey - Stand

Jan 24, 2022 • 5:05

Danny Gokey shares the story behind the name of his new album, "Jesus People"!

MercyMe - On Our Way

Jan 24, 2022 • 4:58

Mike from MercyMe chats about the way the band keeps in touch when they aren't together and about shares wisdom for young bands!

for King & Country, song Relate

Jan 24, 2022 • 4:47

Luke Smallbone helps us understand their new song "Relate" and explains his brother's antics onstage!

Joel Vaughan's Lost Guitar

Jan 24, 2022 • 5:18

Joel Vaughan learned a lesson about how much God cares about us after he lost his guitar! Listen in for the whole story!

Jeremiah Bowes Interview

Jan 24, 2022 • 4:56

Jeremiah Bowes uses his metal detector and his YouTube Channel to search for treasure in Central Ontario! He also wants to introduce people to the REAL treasure, Jesus! Check out his channel HERE.

Brian Doerksen, song 215

Jan 24, 2022 • 8:32

September 30 is the National Day for Truth and Reconciliation. When the first graves were uncovered last May, Brian Doerksen felt compelled to write a song and he joined with several other artists to create "215." Todd Gale interviewed Brian to talk about the song and what we can do…

J. Warner Wallace, book Person Of Interest

Jan 24, 2022 • 6:03

J. Warner Wallace uses his skills as a cold case detective to show us how Jesus affected all of history! More about the book "Person of Interest" HERE.

Shaila Visser, Alpha Canada

Jan 24, 2022 • 5:12

National Director for Alpha Canada, Shaila Visser talks about the state of evangelism in Canada and how Alpha Canada is adapting to changing times! More info on Alpha HERE.

Lucille Williams, book The Impossible Kid

Jan 24, 2022 • 4:30

In The Impossible Kid, relationship coach and pastor's wife Lucille Williams writes an exceptionally honest and funny account of parenting a strong-willed child. Through 11 entertaining chapters, this book provides practical tools for parents to sow seeds of encouragement in their kids as they aspire to raise adults who reflect the…

Jonathan Leeman, book Rediscover Church

Jan 24, 2022 • 4:46

Jonathan Leeman is one of the authors of "Rediscover Church." In it, he and Collin Hansen discuss why the church is essential for believers and God's mission in an age of church-shopping and live-streamed services.

Erica Wiggenhorn, book Letting God Be Enough

Jan 24, 2022 • 5:59

Everyone thinks you've got it together. But inside, you're asking, "Am I enough?" If you find yourself having thoughts like these, wants to lead you to freedom through her book "Letting God Be Enough." More info HERE!

Amy Grant, album Heart In Motion 30th Anniversary

Jan 24, 2022 • 5:15

Amy Grant's career spans more than 40 years and stretches from her roots in gospel into becoming an iconic pop star, songwriter, television personality, and philanthropist. This year marks the 30th-anniversary edition of her iconic album, Heart In Motion and Amy Grant joins The Get-Up & Go Show to talk…

Shireen & Che Spencer, book I Still Say, I Do

Jan 24, 2022 • 6:35

Shireen & Che Spencer joined the Get-Up & Go Show  to talk about their new book "I Still Say, I Do."

Coby James, song Born Ready

Jan 24, 2022 • 5:10

Coby James is just 19 but he's got a lot of life experience! Listen in to his story behind his song "Born Ready!"

Dawn Mucci, Barrie Downtown Foodie Experience

Jan 24, 2022 • 4:25

The Downtown Foodie Experience will help build the new Barrie landmark sign and support victims of the recent tornado! Check it out and get tickets HERE!

Obed Rod, believers in Afghanistan

Jan 24, 2022 • 7:47

Pastor of the Afghan Church of the GTA, Obed Rod shares the situation for believers in Afghanistan and how Canadians can help! More HERE!

Ann-Marie Covert, Mindjoy Counselling & Training

Jan 24, 2022 • 4:48

There are a lot of similarities between physical health and mental health! Ann-Marie Covert from Mindjoy helps you sort it out!

Chip Ingram, book I Choose Peace

Jan 24, 2022 • 6:09

If you're tired of feeling anxious over the state of the world, your relationships, or your own heart, founder and CEO of Living on the Edge, Chip Ingram talks about peace in his encouraging book, "I Choose Peace." Available HERE.

Jeannie Cunnion, book Don't Miss Out

Jan 24, 2022 • 5:00

Jeannie Cunnion shares her journey of wrestling with the question, "Have I settled for less than everything God has for me?" As a lifelong follower of Jesus, she was surprised to realize that she'd been missing out on living in the power of the Holy Spirit! Discovering the significance of…

Sandy Silverthorne, dad jokes

Jan 24, 2022 • 5:26

Todd and Steve talk bad dad jokes with author, Sandy Silverthorne!

Jonathan Cain, song Oh Lord Lead Us

Jan 24, 2022 • 5:02

Jonathan Cain from Journey talks about his new Worship song "Oh Lord Lead Us." Don't miss how the track was written as a prayer for the new year after a season of hardship echoed around the world. The scripture-based song was a prayer for a reset and renewal.

Marina Hofman Interview

Jan 24, 2022 • 4:00

Marina Hofman shares from her new Small Group Study book "Women in the Bible"!

John Schlitt, project GO

Jan 24, 2022 • 4:45

Former frontman of Petra, John Schlitt shares the details of his new project, GO. After earning four Grammy Awards, 10 GMA Dove Awards, and three RIAA Certified Gold Albums; this is his first solo album of original material in seven years!

Theresa Shields-Parker, book Sweet Surrender: Breaking Strongholds

Jan 24, 2022 • 6:51

Author Theresa Shields joins us to talk about some of the reasons we run to food and other addictions as she writes in her new book, Sweet Surrender: Breaking Strongholds. The author of six who has lost and kept off 250 pounds since 2013 shares the simple answer.

Joshua Broome Interview

Jan 24, 2022 • 6:54

Former Adult Entertainer Joshua Broome joins us to talk about his journey from the industry to becoming a pastor. This is a difficult topic to tackle but with many families feeling like they are losing this battle, Joshua is stepping out to share his story in hopes that it will…

Kevin Malone Interview

Jan 24, 2022 • 4:59

Former GM of the LA Dodgers, Kevin Malone (Not from The Office!) shares the inspiring story of God answering his prayer to bring his son out of a coma after 60 days! After 3 hospitals said nothing could be done, God had other plans. Watch "The Shawn Miracle" HERE!

Louie Giglio Interview

Jan 24, 2022 • 5:36

Louie Giglio reminds us that it's too easy for Satan to manipulate his way to the table intended for only you and Jesus. What are his best practical ways to overcome the Enemy's lies and find true peace in any challenging circumstance or situation?

Baylor Wilson, song Jesus Happened

Jan 24, 2022 • 6:32

The song "Jesus Happened" sums up the journey of Baylor Wilson! From being on the TV show, Survivor, to going to church at an autobody shop, it's an amazing story!

Dale Harris, book Though I Walk

Jan 24, 2022 • 4:52

Dale Harris is the pastor of Corner Church in Oshawa. His first book "Though I Walk" was 20 years in the making, and it's out now! More HERE.

Coffee Theology

Jan 24, 2022 • 5:04

Todd talks with self-professed coffee connoisseur, Pastor Stephen Bauer of Bethel Community Church in Barrie to discuss an article about coffee relating to theology.

Evan Oxner, book Let's Be Blunt

Jan 24, 2022 • 4:30

Is the point of following Jesus just to get to heaven?  Do we put our faith in God and just wait for the day when we get to leave this world behind and find peace?  Is Christianity just the practice of staying faithful long enough that we are on the…

Norgrove Penny Interview

Jan 24, 2022 • 5:15

Dr. Norgrove Penny is the Senior Medical Advisor for Hope and Healing International! He shares from his amazing background about how much it means when we give to help people in Africa suffering from clubfoot!

Jon Acuff

Jan 24, 2022 • 4:51

When we don't control our thoughts, our thoughts control us. If our days are full of broken soundtracks, thoughts are our worst enemy, holding us back from the things we really want. But the solution to overthinking isn't to stop thinking. The solution is running our brains with better soundtracks.…

Becca Ehrlich, book Christian Minimalism

Jan 24, 2022 • 5:16

Logically, we all know our purpose in life is not wrapped up in accumulating possessions, wealth, power, and prestige–Jesus is very clear about that–but society tells us otherwise. Christian Minimalism attempts to cut through our assumptions and society's lies about what life should look like and invites readers into a…

Envisage Baby Bottle Campaign

Jan 24, 2022 • 5:29

You can help moms and children through "The Baby Bottle Campaign"! Hear from, Kathy Perderson about how your giving makes a huge difference!

Allen Froese, song Renew My Mind

Jan 24, 2022 • 4:52

Let's think about our thoughts! The song "Renew My Mind" by Allen Froese encourages us to let God shape what we think!

Steve Brown Interview

Jan 24, 2022 • 5:09

In our Amazon-Prime, short-attention-span culture, we can quickly lose focus on what matters most. It's also easy to lose focus on who matters most: Jesus. Distractions can fill our days, but they won't transform our lives. The path to transformation starts with a fresh wonder of Jesus.

Mike Bechtle Interview, People Pleasing

Jan 24, 2022 • 4:48

Thankfully, the solution to the people pleaser's "problem" isn't to fundamentally change who you are–it's to fundamentally change where you find your worth. In this freeing book, Dr. Mike Bechtle shows you stop letting your fears of rejection, criticism, invisibility, or inadequacy drive your actions and start rebuilding your sense…

Luke Smallbone, song Amen

Jan 24, 2022 • 4:55

Catch up with Luke from for King & Country! How's the new baby? How's the cattle ranching? What have you learned going through this worldwide pandemic?

Mercy Me, album inhale/exhale

Jan 24, 2022 • 5:25

MercyMe is back with a new album called inhale/exhale! There are some special guests on it! Guitar player, Mike Scheuchzer fill us in on what's been happening with the band!

Dr. Caroline Leaf, book Cleaning Up Your Mental Mess

Jan 24, 2022 • 5:42

Dr. Caroline Leaf has written a book called "Cleaning Up Your Mental Mess." It is a scientifically proven five-step plan to find and eliminate the root of anxiety, depression, and intrusive thoughts in your life so you can experience dramatically improved mental and physical health. Sounds like something we can…

Jonathan "JP" Pokluda, book Outdated

Jan 24, 2022 • 5:33

Jonathan "JP" Pokluda has counseled thousands of young singles through the pain and heartbreak of dating the world's way. Now he wants to dispel the myths, misconceptions, and fairy tales you've believed about dating and replace them with the truth from the One who invented marriage, created you to crave…

Annie F. Downs, book That Sounds Fun

Jan 24, 2022 • 4:45

We know there are certain things we must have to survive—food, shelter, and safety to name a few. But there are also aspects of life that truly allow us to be joyful and fulfilled. For popular podcaster and bestselling author Annie F. Downs, fun is close to the top of…

Jonny Diaz, song Meet Jesus

Jan 24, 2022 • 4:57

Jonny Diaz says that we sometimes can be the reason some people don't see the real Jesus! His song "Meet Jesus" asks you to consider getting to know Jesus rather than "religion."

Jen Pollock Michel, book A Habit Called Faith

Jan 24, 2022 • 5:26

With vulnerable storytelling and insightful readings of both Old and New Testament passages, Jen Pollock Michel invites the convinced and the curious into a 40-day Bible reading experience. Vividly translating ancient truths for a secular age, Michel highlights how the biblical text invites us to see, know, live, love, and…

Michael Jr., book Funny How Life Works

Jan 24, 2022 • 4:51

Funny How Life Works is a behind-the-scenes look at the life and career of comedic thought leader Michael Jr. infused with the same laugh-out-loud humor and practical wisdom that define his stand-up acts, Michael shares a collection of stories meant to inspire readers to embrace their purpose—their "punchline." Michael Jr.…

Harry Connick Jr., album Alone With My Faith

Jan 24, 2022 • 5:17

Harry Connick Jr. used the downtime during this pandemic to record his new album, Alone with My Faith, a collection that mixes classic songs of faith with original tunes all delivered in Connick's crooner style! Harry reflects on his faith in this interview and shares how he had doubts!

Kait Warman, book Thank You For Rejecting Me

Jan 24, 2022 • 5:15

Our stories are riddled with the sting of rejection. It's feeling like a failure or being heartbroken. It's being left out or misunderstood. It's the parent who neglected us or the person who betrayed our trust. It's even in the way we think or talk about ourselves and question our…

Brian Doerksen, Easter Special

Jan 24, 2022 • 4:24

Brian Doerksen talks about his amazing new online Easter special, full of music and stories that will make Easter even more meaningful. The special is available right now for as low as $10 HERE.

Arden Bevere, book Redefined

Jan 24, 2022 • 4:56

Your life is not an accident, a disappointment, or an inconvenience to God. It's time to redefine, embrace, and walk in your true identity as his beloved child who will do great things in his name. Let Arden Bevere, a positive voice in this generation, show you the way in…

Melinda Estabrooks, book Always Know

Jan 24, 2022 • 5:05

Melinda Estabrooks, Host of See, Hear, Love on Crossroads TV. Her new book "Always Know" shares words and stories from guests on her show on topics like how to know that you are loved and valued by God.

Robin Mark, St. Patrick's Day Interview

Jan 24, 2022 • 4:57

Happy St. Patrick's Day! Get a taste of Ireland with, Robin Mark!

Hope Darst, song Peace be Still

Jan 24, 2022 • 5:24

The song, "Peace be Still" is a song we all need during this time in the world, but the song was written 4 years ago! How did it finally hit radio "just in time"? Listen to Hope Darst share the amazing story!

Merle Doherty Interview

Jan 24, 2022 • 4:27

The COVID-19 situation in Thunder Bay is one of the worst in Canada. How is The Billy Graham Evangelistic Association helping out? Listen in to our conversation with Chaplain, Merle Doherty.

Steven Curtis Chapman Interview

Jan 24, 2022 • 5:53

Steven Curtis Chapman has been a pioneer of Christian music since 1987! What does he think about the music coming out during this pandemic? What's he been up to? Click and listen!

Josh Laverty, Widji Radio

Jan 24, 2022 • 4:36

Camp Widjiitiwin has a new radio drama! Check it out at www.mycamp.ca!

Linda Langman, book Divine Downloads

Jan 24, 2022 • 4:22

How can you get closer to God and raise your confidence in Him? This book will help! Linda Langman is from Oro-Medonte and has a desire to see people grow in their faith! More HERE!

Zach Williams, song Less Like Me

Jan 24, 2022 • 4:29

While 2020 brought many cancellations and changes to the music and touring world, Zach Williams was able to spend time with family while also songwriting, recording, and touring during many drive-in theater shows! Zach talks about the new song, "Less Like Me!"

Kristin Weber, book Adulting For Jesus

Jan 24, 2022 • 5:23

Is adulthood a curse? What should I do with all these participation trophies? As young adults try to figure things out and answer deep, soul-heavy questions, they're given flak for living in "extended adolescence." In a world that insists we can (and should) have it all, Adulting for Jesus uses humor to offer…

Dr. Gary Chapman Valentine's Interview

Feb 10, 2022 • 5:08

Lasting relationships, like anything worthwhile, take intentional commitment over time. But when you're just not on the same page, keeping your love alive can feel intimidating – or even impossible. In his #1 New York Times bestseller, The 5 Love Languages®,  This is true for all forms of relationship –…

The Color, Jordan Janzen Interview

Jan 24, 2022 • 4:51

Originating from Manitoba, Canada, Jordan Janzen and James Shiels began The Color after a season in life when they thought they were letting go of their musical dreams! Now they are on a "virtual" tour! Check out "Past, Present, Future" HERE!

Candace Cameron Bure, book Candace's Playful Puppy

Jan 24, 2022 • 5:01

Candace Cameron Bure is an actor, TV host, and author! She's back in Canada to film another Christmas movie for Hallmark! She's also got a new children's book out! Candace shares her passion for God's word and encourages us with scripture!

Talasi Guerra, book Joy Like A Mountain

Jan 24, 2022 • 5:00

In this compelling and thought-provoking book, Talasi Guerra addresses the joy crisis facing our culture today. Having struggled to personally reconcile the difficult experience of her day-to-day life with the biblical mandate to choose joy! More HERE!

Darryl Strawberry, book Turn Your Season Around

Jan 24, 2022 • 5:08

For anyone ready to move their life forward, from tragedy, personal failure, unfair circumstances, or just a sense of being stuck, baseball legend and bestselling author Darryl Strawberry offers transformational practices and the tangible hope that you can enjoy a future filled with power, purpose, and freedom.

MercyMe, song Say I Won't

Jan 24, 2022 • 4:43

The song "Say I Won't" was inspired by the story of Gary Miracle, who worked with the band for many years on the road. Miracle lost both arms and legs in January of 2020 after falling into septic shock. His story is one of strength and profound faith.

Mrs. Rogers, movie A Beautiful Day in the Neighborhood

Jan 24, 2022 • 4:59

Joanne Rogers has passed away at 92. She was the wife of Mr. Rogers! We had a chance to speak with Joanne when the movie, "A Beautiful Day in the Neighborhood" came out! Fred Rogers was an ordained minister and considered the show a ministry!

Donna Lynne Erickson, book The Funny Thing About Death

Jan 24, 2022 • 5:16

Death is among the most natural, and most confusing, parts of being human. Its inevitability and universality do nothing to alleviate our messy feelings about the subject. It's why you have no idea what to say when your friend loses a beloved family member. You are not alone. Somehow, our…

Gary Gradley

Jan 24, 2022 • 4:50

Gary Gradley has run a successful national Training and Development business, and a Personal Development Coaching business for over 20 years. He has worked with over 20,000 leaders, employees, and individuals throughout Canada, the USA, and Australia raising their individual, team, and organization performance. Gary has been a trusted advisor…

Peter Robbins, movie A Charlie Brown Christmas

Jan 24, 2022 • 5:07

Peter Robbins was the voice behind Charlie Brown in the holiday classic A Charlie Brown Christmas! Listen in to Peter sharing the hope of having faith this Christmas, no matter what is going on in your life!

Pastor Zak Gariba, book Mosque To The Cross

Jan 24, 2022 • 5:04

Pastor Zak Gariba shares how a knock on his door, opened him up to a journey of faith!

John Cooper, book Awake & Alive To Truth

Jan 24, 2022 • 6:41

Chaos. Violence. Confusion. Anxiety. How do we know what's true when there are so many different voices telling us what to do? After traveling the world for 23 years in a rock band, John L. Cooper, lead singer and co-founder of the hugely successful Christian heavy rock band, SKILLET, has…

Mark Dowdy, book Blind Faith

Jan 24, 2022 • 4:40

Mark Dowdy is well known as a music producer and as an executive and owner of Rivercrest Music, and he is also known as a budding author with the release of his first book, Blind Faith. The autobiographical publication gives the powerful journey of Dowdy's life, as he was born blind…

Sally Clarkson, book Help, I'm Drowning

Jan 18, 2022 • 5:36

Author, Sally Clarkson shares encouragement from her book "Help, I'm Drowning!" More HERE.