The Get-up & Go Show! Weekday mornings from 5:30-9am with Todd Gale and Steve Bradley + News with Mike Poirier.
The Get-up & Go Show Podcast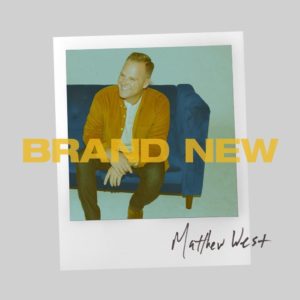 Matthew West talks about his new album called Brand New!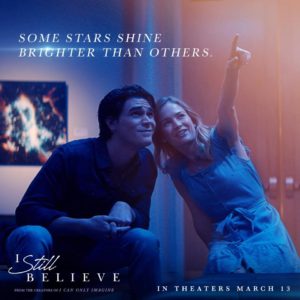 The Get-Up & Go Show got to chat with producer, Kevin Downes just before the special pre-screening of I Still Believe in Barrie!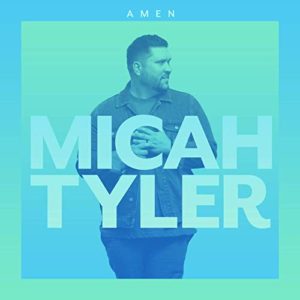 Micah Tyler shares about the song "Amen" and what he did for his kids last Christmas! It was something that reminded them of how awesome God is!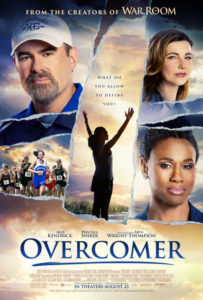 Alex Kendrick is the director and star of OVERCOMER! He shares the inspiration behind the movie and how it affected him as a dad! Come see OVERCOMER with LIFE! Details HERE.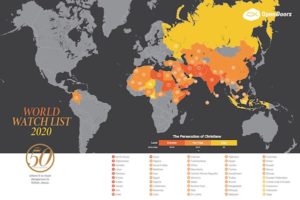 Where in the world is it most dangerous to be a Christian? Gary Stagg from Open Doors Canada explains what the World Watch list is and how you can invite your MP to a special event to support the persecuted church! More info HERE.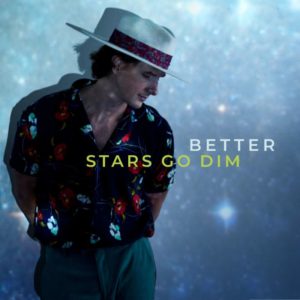 Chris Cleaveland is the band "Stars Go Dim"! Chris talks about the roots of the band and the song "It's Gonna Get Better"!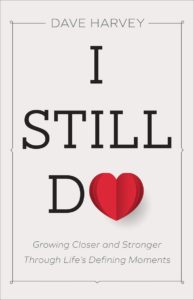 With 37 years of marriage and 33 years of pastoring under his belt, Dave Harvey has identified those life-defining moments of a post-newlywed marriage. He wants to help couples recognize them in their own relationships so that they can take a proactive, godly approach to resolve conflicts, holding one another up as change inevitably happens, and ensuring that their marriage survives and thrives. Click and be encouraged! More info on the book and Dave can be found HERE.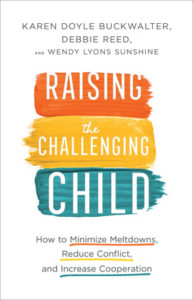 What's the worst you've ever faced as a parent? An all-out tantrum at the mall? A son who won't take out his earbuds to listen to you? A daughter who's failing at school and won't do her homework? A teen who constantly breaks curfew? A call from the police? Whatever you're dealing with, Raising the Challenging Child will help. Click and listen to co-author, Karen Buckwalter! <ore info on the book HERE.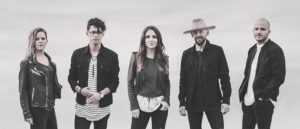 Matt Hein from the band I Am They share his story of God helping him overcome and addiction!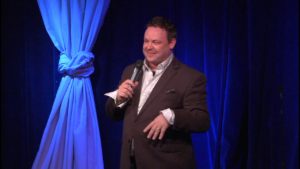 The Date Night Comedy Tour features lots of fun along with an interactive game show that has couples doubled over in laughter! Joey I.L.O hosted in Barrie! Give a listen to how laughter helped the man who was raised by clowns!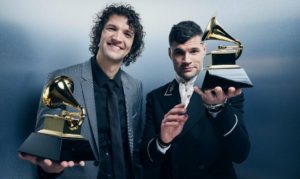 for King & Country won two Grammy Awards this year! Why did they start 2020 with a social media fast? What has been the impact of the song "God Only Knows"? What was it like working with Dolly Parton? Click and listen in!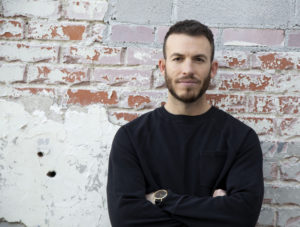 The Bible uses the word, Christian, to describe followers of Jesus a grand total of three times. But there's another identifier that fills the pages of the New Testament—a word we've mistakenly reserved for the halo-wearing elite, losing something profound in the process. Saints. Wrapped in this ancient word is a divine invitation to discover who God created you to be and awaken to the life you were meant to know. Click and hear, Addison chat about his new book "Saints"!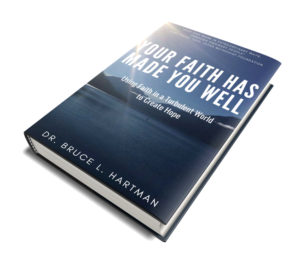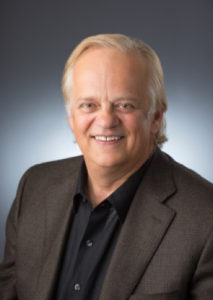 Your Faith Has Made You Well by Dr. Bruce Hartman provides a radical way to use faith as a guidepost when standing at the inevitable crossroads of life, where despair abounds. The book teaches the reader how to turn to God as an alternative to accepting a life of resigned desperation. Using both Biblical and modern heroes, this book gives a clear and practical path to living a life of hope and peace amidst the turmoil of modern times. For over thirty years, Dr. Hartman worked in the business world. Rising up from being an entry level accountant to the highest ranks as a CFO in Fortune 500 companies, such as Footlocker and Yankee Candle. In 2010, Dr. Hartman left the business world to give back to others what he had learned. This involved going back to college and getting both a Master's and Doctorate degree in Ministry.

Have you ever had to deal with a person who was toxic? Gary Thomas talks about who a toxic person is and how to set boundaries!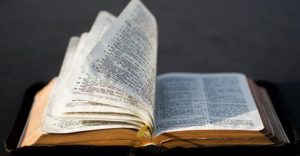 The World Evangelical Alliance wants 2020 to be The Year of the Bible! How can you get involved? Click and listen in!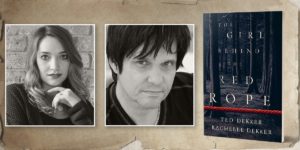 Author Ted Dekker and his daughter Rachelle take you on a journey into freedom from fear in his new book "The Girl Behind the Red Rope"!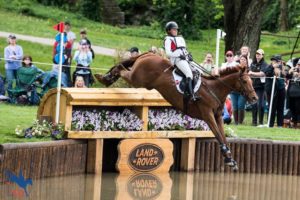 Jessica Phoenix is an Olympian from Uxbridge who has an amazing story! Her sister, Julie has written it down in a book called "RISE – The Jessica Phoenix Story". Click and listen to hear her story of faith and courage!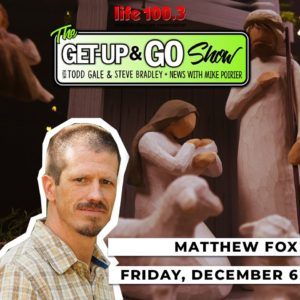 In a report from the Holy Land, former Central Ontario pastor and LIFE artist, Matthew Fox tells us what Christmas is like in the land of Jesus' birth!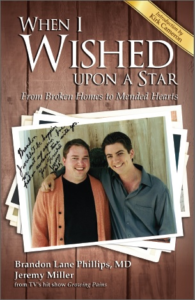 In their new book, When I Wished Upon A Star, Brandon Lane Phillips and Growing Pains star Jeremy Miller share how Phillips' wish to meet the child actor would change their lives forever. Phillips longed for the seemingly idyllic life Miller's character enjoyed. But as he would later learn, things are seldom as they appear. Each chapter of this book, which includes an introduction from Kirk Cameron, reveals the real-life story of two complicated lives.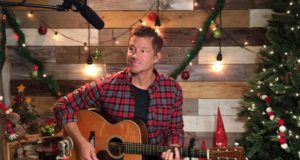 Singer and worship leader, Paul Baloche talks Christmas!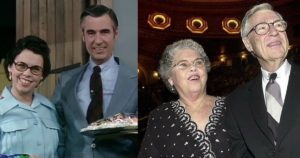 The movie "A Beautiful Day in the Neighborhood" features Mr. Rogers! Click to listen to our chat with Mrs. Rogers! Joanne talks about her husband Fred and how he considered the show his ministry! See more about the film HERE.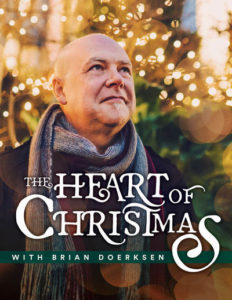 Brian Doerkson has a new Christmas album! Why did he decide to write a mostly original album and what is the song "Saddest Season" about? Click to listen! Check out Brian HERE.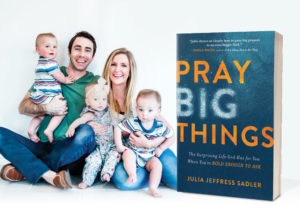 What happens when you decide to Pray Big Things? You get triplets! Julia Jefress Sadler and her husband Ryan were featured on the TLC reality show, "Rattled"! Click to hear about how they expected big things from God and found out He is faithful! Click HERE for more about Julia!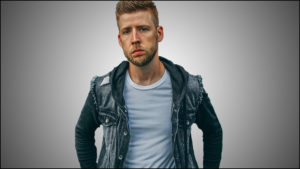 Singer Joel Vaughn wanted to be an engineer! How did he end up as a singer? Click to listen!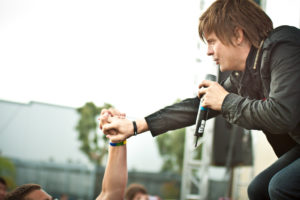 Josh Havens from The Afters chats about how fear can control our lives if we let it! Josh shares personal stories from himself and the band! Their new project is called Fear No More! Click HERE for their website!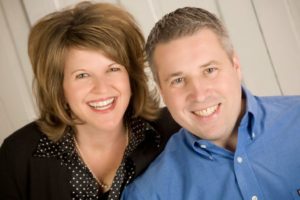 What are the secrets to lifelong romance? Dr. Greg Smalley from Focus on the Family shares the things he and his wife Erin are asked about most frequently! Greg will be at Cedarview Community Church on November 1st and 2nd! Click HERE for details!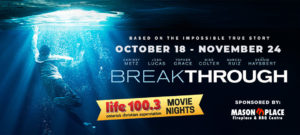 LIFE 100.3 is taking the movie "Breakthrough" across Central Ontario! Listen for an interview with the star, Chrissy Metz! The full list of stops is HERE.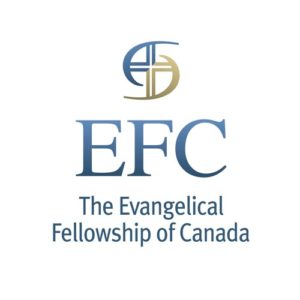 It's election time! How should believers pray and interpret scriptures before, during and AFTER an election? David Guretzki is the Executive Vice-President and resident theologian at the Evangelical Fellowship of Canada in Ottawa. More resources are available HERE.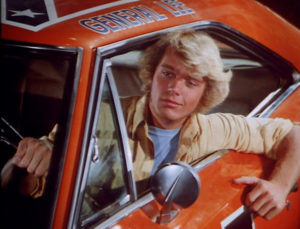 John Schneider played Bo Duke on the 70's TV show Dukes of Hazzard! He's a believer who has recorded several gospel albums and now stars in an semi-autobiographical movie called "Christmas Cars! Check out the interview by clicking below! Check out the trailer for Christmas Cars HERE!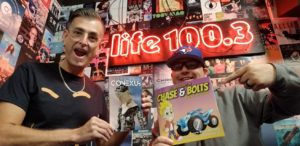 Todd and Steve from The Get-Up & Go Show discuss their books! The Adventures of Chase and Bolts and Conexus!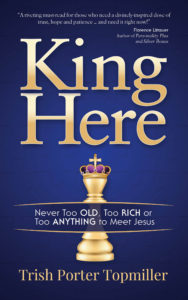 Trusting God and sharing Jesus with aging parents can be difficult. As Trish Porter Topmiller watched her father's casket be lowered into the ground, she knew the complicated jigsaw puzzle of his life finally held the missing piece―Jesus. But for years, his life seemed as far away from grace, and a believing faith in God, as a person can be. A multimillionaire entrepreneur who believed his financial fortress (and business acumen) was invincible, he turned into a workaholic adrenaline junkie―and ultimate opioid statistic who had given up on life. Even then, grace found him.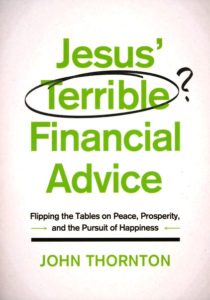 Jesus' Terrible Financial Advice turns even conventional Christian wisdom on its head. While it answers many of the practical questions we have—like does Jesus want me to be rich or poor? Should I give to everybody who asks? Is it wrong to save?—it goes beyond these concerns. It asks bigger questions, gives bolder answers, and offers a more comprehensive view of stewardship. Follow Jesus' "terrible" (shocking, otherworldly) financial advice, and you'll have what money can't buy: purpose.  Click and listen in to John chat with Todd Gale!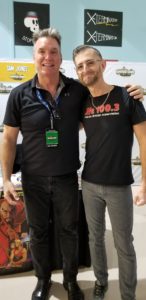 Sam Jones played the lead in the 1980 movie "Flash Gordon"! He will be at Hamilton Comic Con in October. Click to hear Sam talk about the day he read "The Purpose Driven Life" and re-connected with his faith in Jesus in a whole new way!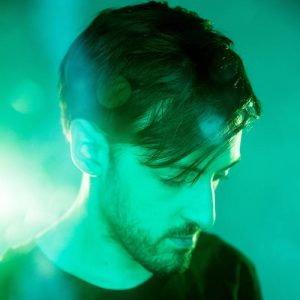 Neon Feather is an re-mix artist! His real name is Ben Thompson and he's re-mixed songs like :The Kind of Man" by The Color! Click and listen to the story of his stage name and the inspiration for the song "The Long Way Home"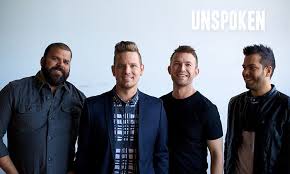 Todd Gale speaks to the lead singer of Unspoken Chad Mattson. Chad shares his personal journey of growing up in the church and still falling into addiction with drugs.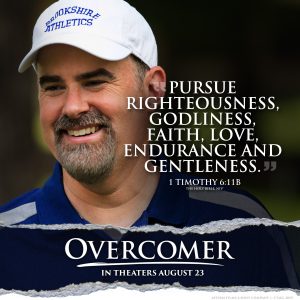 OVERCOMER is the new movie from the Kendrick brothers! Filled with a powerful mix of faith, a twist of humor, and a ton of heart, OVERCOMER has a message for all of us…"What have you allowed to define you?" Click and listen to Alex share the story of the movie and encourage YOU to find your identity in Christ!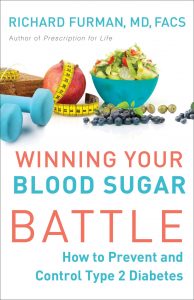 Richard Furman, MD, FACS, spent more than thirty years as a vascular surgeon. In Winning Your Blood Sugar Battle, Dr. Furman shows you the three essential steps to keep your blood sugar under control, whether you have already been diagnosed with diabetes or are at risk. He carefully explains the latest medical literature, offers proven guidelines on what to eat (and what not to eat), and outlines an effective exercise program for keeping your heart healthy! Click to listen in to Dr. Furman outline the path to great health!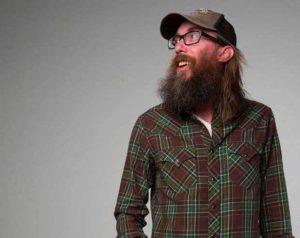 David Crowder will be performing at Kingdom Bound 2019 in Darien Lake, NY! Listen in to his explanation of the album cover for "I Know a Ghost" and also find out what God is speaking to his heart right now!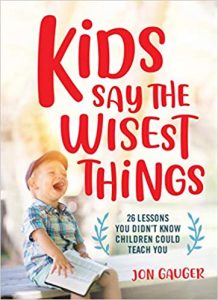 Kids have a way of saying things adults would never say and revealing profound—even biblical—truths in their unfiltered, unedited commentary on the world. Jon Guager shares important lessons he learned about God by observing kids! Click for our chat with Jon and hear about how his son, Tim, followed his heart!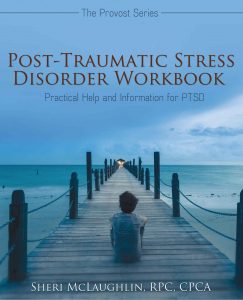 Click to listen to out chat with Sheri McLaughlin! PTSD is stealing far too much from the lives of trauma survivors. Many suffer in silence. This workbook provides tools for working through: Fear Anxiety Depression Losses Panic attacks Low self-esteem Triggers Destructive patterns Writing down your feelings enables you to analyze your thoughts and behavior, reason them out, and effect change. Scientific research shows that by learning to think differently, we can change the brain. This book will empower you to initiate the necessary changes to restore order in your life. This book includes an easily understood explanation of how trauma is stored in the brain and what trauma does to the brain. Inside this book there is a plan for overcoming the symptoms that hold you captive and a personalized path forward towards peace and freedom.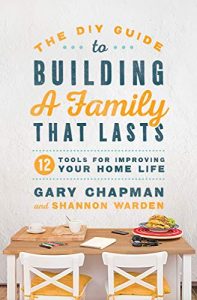 Is it really possible to have the home life you want with the people you love?
The most exciting part of any home improvement show is the big reveal—that moment when a drab, run-down house becomes a breath-taking, new home. What if you could have that with your home life? That's what the DIY Guide is all about. In it, you'll find practical tools for transforming your home life and dramatically improving your family's culture from Shannon Warden and Dr. Gary Chapman, author of the New York Times #1 Bestseller The 5 Love Languages®. You can't hire a contractor for this work, but if you're willing to put in the sweat equity (hard work), you'll see results fast. Click and listen for a practical conversation with Dr. Shannon Warden!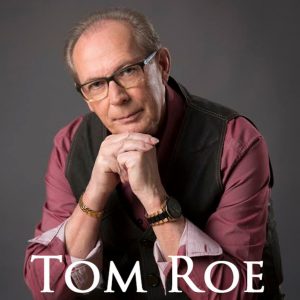 Country gospel artist, Tom Roe had a rough road in coming to know the Lord!  He went to prison, twice!  Hear his amazing story by clicking below!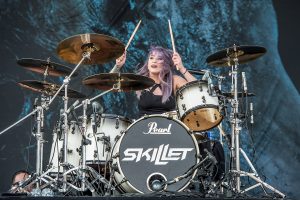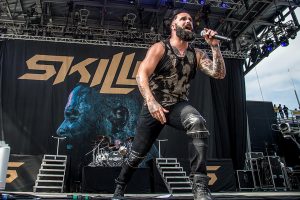 Skillet has a brand new album out called "Victorious"!  Click to hear interviews with singer, John Cooper and drummer, Jen Ledger!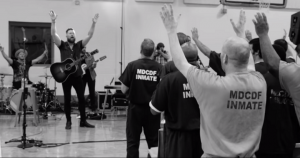 Performing at Wonderjam 2019 is Zach Williams!  Listen to find out why Zach went to prison and the amazing story that came out of his concert there!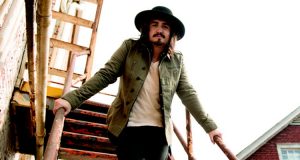 Jordan Feliz is coming to Wonderjam, Saturday June 15th!  Why does he love coffee so much and what was his most awkward moment on stage?  Listen in and find out!  https://jordanfeliz.com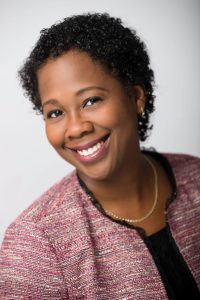 Shireen Spencer is a pastor, teacher business owner, she joined us on the Get-Up & Go Show to talk about her new book Big Challenges, Even Bigger GOD!  In this interview, Shireen shares her personal trails but gives us hope that even in the difficult times God is still good!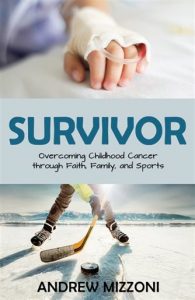 Andrew Mizzoni is a childhood cancer survivor and philanthropist who has raised over half a million dollars for pediatric cancer research. Diagnosed with cancer when he was only nine years old, he overcame the illness twice. He bravely accepted his treatments, surgeries, and the loss of his left eye with wisdom and maturity beyond his years. Andrew's story has not gone unnoticed: his story has been published in various publications across North America. He has received many awards and honours for his courage and fundraising efforts, including being named the Ontario Junior Citizen of the Year, Today's Parent magazine's Our Heroes winner, Agent of Change recipient and the recipient of the Next Generation award by the Canadian Italian Business and Professionals Association. To date, Andrew's foundation, the Andrew Mizzoni Cancer Research Fund, has raised approximately $500,000 to support pediatric cancer research at The Hospital for Sick Children. Today Andrew has a successful real estate business and continues to inspire people with his positive energy. When he is not working, Andrew enjoys spending time with his wife, reading, athletics, travelling, movies, and hosting family and friends.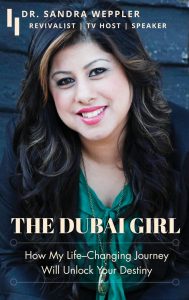 Dr. Sandra Weppler is the CEO of Sandra Weppler International  Inc. which is a Christian based organization based in Kitchener, Ontario – commonly referred to as Silicon Valley North because of the large number of tech companies who call this place home. Dr. Sandra Weppler is also the Founder & Host of The Voice Of Truth Prophetic TV – a Christian social media TV program with a global viewership and a mandate of taking the voice of the Father to the nations.  Using her own faith and personal story as a template, Dr. Weppler's The Dubai Girl provides readers with step-by-step practical help as they draw up their own life purpose blueprint.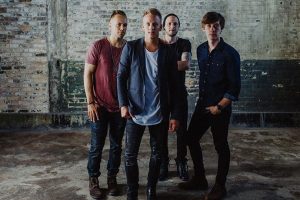 The guys from The Color have all grown into family roles!  The song "The Kind of Man" reflects the priorities in their life as they look ahead!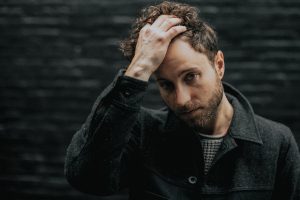 Dan Bremnes thought his music career was over after a phone call from his label, but God had other plans!  It's the subject of the song "Thunder"!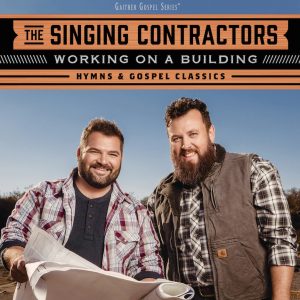 Josh Arnett and Aaron Gray are  known as "The Singing Contractors"!  They grew up singing gospel music and working construction. Now, thanks to a viral video of them singing on the job site, they've released their first album with The Bill Gaither label called "Working on a Building"!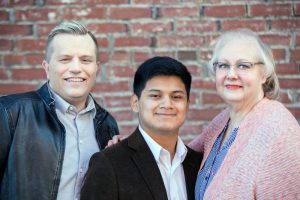 As seen in the movie Breakthrough, Pastor Jason Noble stood with Joyce and John Smith after young John went through the ice and was underwater for 15 minutes!  John survived and pulled through when doctors said he would be brain dead.  Pastor Jason shares a pastor's journey with a family desperate for God to help their adopted son!  See the movie Breakthrough in theaters!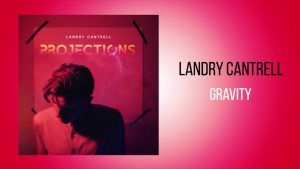 Landry Cantrell is from California and music has been in his family for years!  His dad ran a recording studio!  He says his approach to music is "not preachy"!  Listen to the story behind the song "Gravity"!  https://www.landrycantrell.com/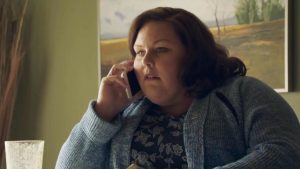 BREAKTHROUGH is based on the inspirational true story of one mother's unfaltering love in the face of impossible odds. When Joyce Smith's adopted son John falls through an icy Missouri lake, all hope seems lost. But as John lies lifeless, Joyce refuses to give up. Her steadfast belief inspires those around her to continue to pray for John's recovery, even in the face of every case history and scientific prediction.  Joyce is portrayed by Chrissy Metz (This is Us) and "Breakthrough" was produced by DeVon Franklin!  Listen in as Chrissy shares her reasons for choosing to play Joyce!  https://breakthroughmovie.com/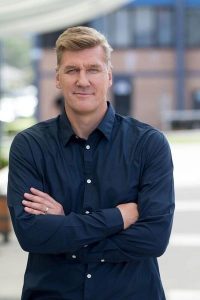 Author and pastor, Paul Bartlett chats about the importance on Monday in his book "Thank God It's Monday!  The #TGIM movement wants to champion everyday people to live out their best God given life.  https://tgim-movement.com/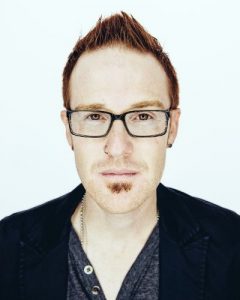 Artist, Ryan Stevenson took time out from his busy schedule on the "Hits Deep" tour to chat with us about his song "Child in Your Arms"!  He talks about how being a late-bloomer affected his adult life and how he's been slowly overcoming feelings of anxiety.  www.ryanstevensonmusic.com/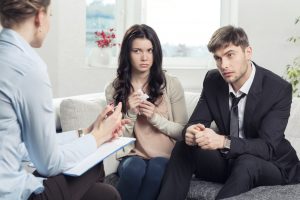 How to know if you need to go to marriage counseling!  Here is our chat with Wendy Kittlitz from Focus on the Family Canada!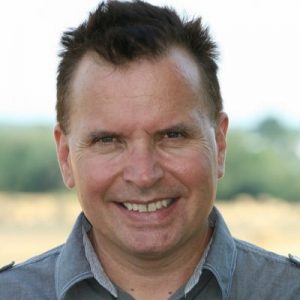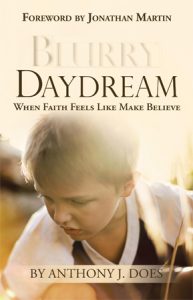 Anthony Does, pastor of Bethel Church in Lindsay, Ontario blends motivation and a memoir that leads to the intersection between faith and life. Using imagination, curiosity and trust, Anthony has written a very personal book sharing a heartbreakingly honest and insightful portrayal of how to overcome the struggles of make believe religion to reconnect to real and meaningful belief.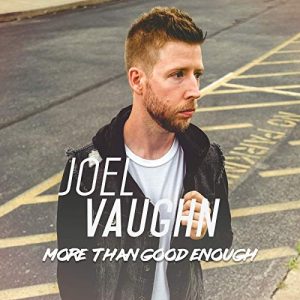 Artist, Joel Vaughn talks about the song "More Than Good Enough" and why he stepped away from music for 18 months.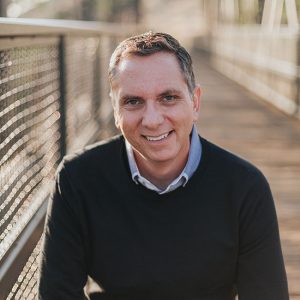 Pastor Rusty George – In his new book "Justice, Mercy, Humility" Pastor Rusty says we've made following Jesus far too complex. We don't know what to do with all the things in the Bible that seem necessary, so we make them into a to-do list: love others, forgive those who hurt you, have joy, be patient, stay faithful, give to the hurting, serve in your church, pray without ceasing, confess your sins, and on and on. These are all great things, but is a checklist really what Jesus intended when he said, "Follow me"?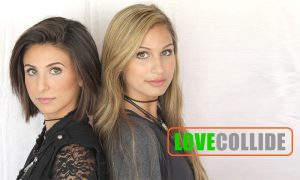 LOVECOLLIDE – This Juno award winning sister duo talk about the name of their group and the story behind the song "Undeniable"!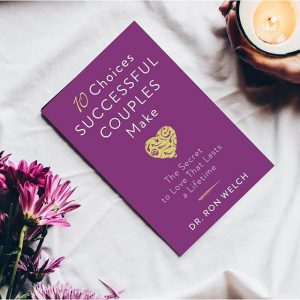 Dr. Ron Welch – 10 Choices Successful Couples Make.   In this practical and encouraging book, Welch offers a far more positive approach to marriage, outlining 10 specific choices couples can make to minimize or even avoid conflict and increase joy.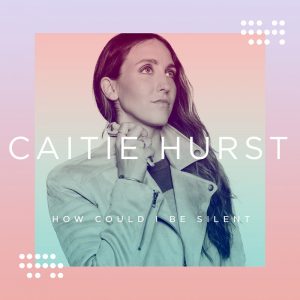 Caitie Hurst – She went from being super shy ton performing for hundreds!  Hear the story behind "How Could I Be Silent"!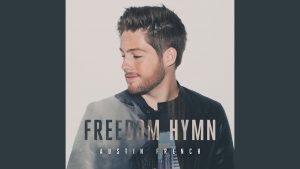 Austin French- Austin French has lived a lot of life in his 24 years. Originally from small-town Georgia, he's spent time in Los Angeles, competing on reality singing competitions like ABC's "Rising Star" and NBC's "The Voice." He's been a worship leader at a church where 80 percent of the members were recovering addicts.   Hear the story behind "Freedom Hymn"!