Saturday Afternoons with Mike Poirier from Noon-5pm.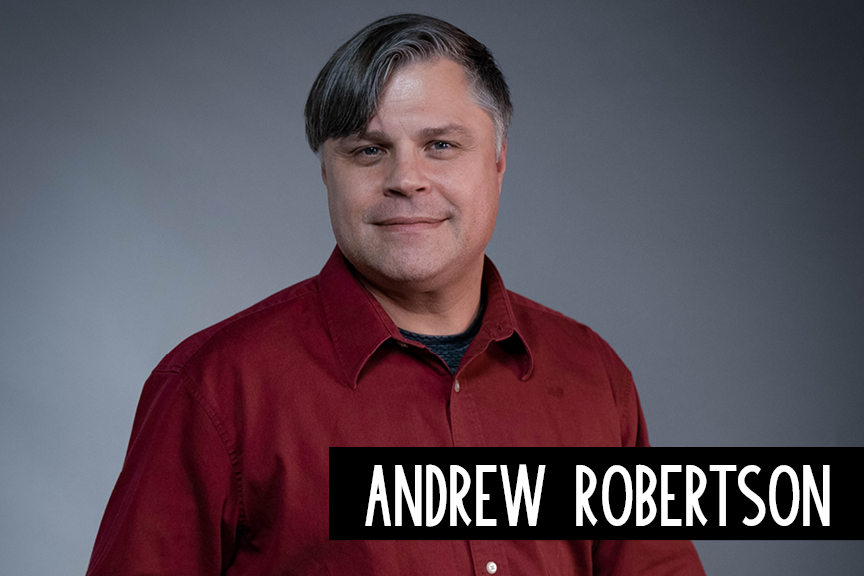 Andrew Robertson
Did You Know: Andrew has his B.A. in Ministry and has been a pastor for different churches since 2008, including joining Terry Molinaro for Ask The Pastor Tuesdays at 9 on The SLAM – having done Ask The Pastor since 2009. As of May 2020, he is also a licensed Paralegal with the Law Society of Ontario. He grew up in Toronto, but has been in Angus since 2008 with his wife Tanya, sons Seth and Gabe, and daughter Shiloh.
Heroes: Jesus, Pastor John Mahaffey, Pastor Ian Bowie (See you in heaven!), my parents Doug and Eleanor Robertson (see you again in heaven mom).
Addictions: Coca-Cola, coffee black, comic/sci-fi stuff (movies/TV shows/books/games)
Hobbies: Music, Visual Art, Computer stuff, sports, video games (Wii-U!)
Celebrity I most resemble: A cross between Mark Hamill (Luke Skywalker) and the rapper T-Bone: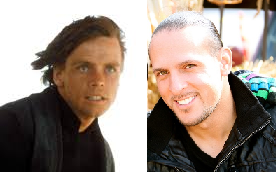 Typical Meal: Hamburger, fries, and a Coke… or sandwich, drink, yogurt, and a snacky thing!
Hidden Talent: Can do a good Jesus Freak rendition with some friends help!
Dream Car: Lamborghini (I know this will never happen!) or the Batmobile or the flying Delorean Time Machine from Back to the Future!
Dream Vacation: The Scottish Highlands or Disneyworld
Can't Miss TV Show: Dr. Who
Favorite Quote: "The primary cause of Christ must never become a secondary cause in His church" – Pastor John Mahaffey
Lifer since: 2009
Favourite Artists: T-Bone, tobymac, Newsboys, Skillet, Robin Mark
Email Andrew Robertson
---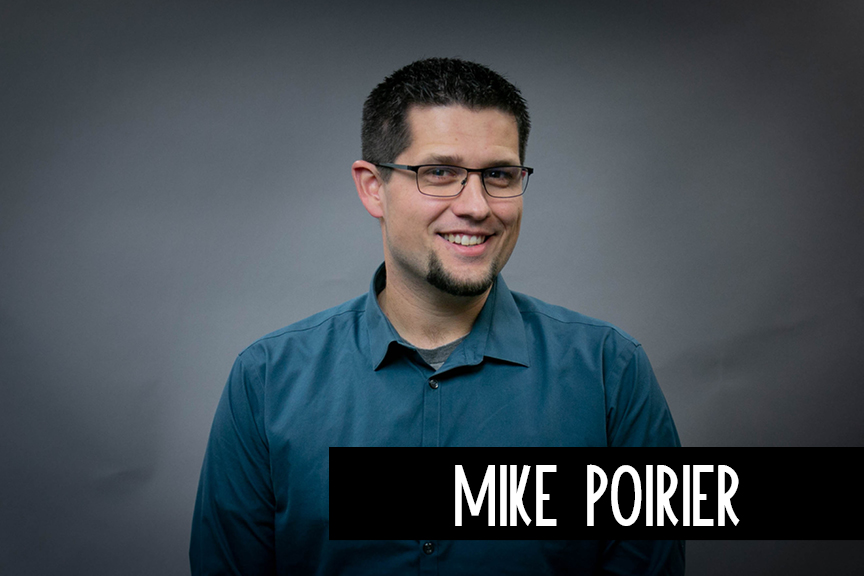 Mike Poirier
Since graduating from Niagara College, Mike has always been involved in news. He is the News Director at LIFE and can be heard providing updates every weekday morning on the Get-up & Go Show. He also has a passion for sports, particularly hockey broadcasting, where he is the Play-by-Play voice of the Barrie Colts. Mike is also pretty competitive guy, taking part in running events during the summer; he relaxes by spending time with his wife Laura, and their three young kids.
Lifer since: 2015
Favourite Artists: tobymac, Disciple, Skillet
Email Mike Poirier